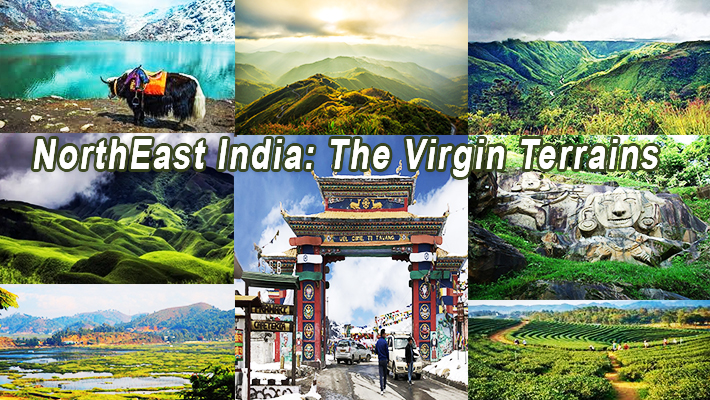 The mysterious and heavenly, northeast India is one of the most beautiful, unexplored places in India. With a remarkable array of places to visit from the huge waterfalls to valleys, sparkling rivers and frozen lakes; the seven sisters and 1 brother of India, is the region that can amaze anyone with its beauty. Arunachal Pradesh, Assam, Meghalaya, Mizoram, Tripura, Manipur, Nagaland and Sikkim are the states from northeast, each state have a different culture, food, tradition and religious belief, hidden in the beautiful land with beautiful people, completely innocent, peace loving, artistic.
Arunachal Pradesh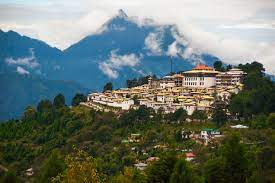 The land of the rising sun, which is the sobriquet in Sanskrit. it is a state of indigenous people. It is the home to unexplored passes, picturesque mountains, remarkable monasteries, peaceful lakes, and many more. Arunachal Pradesh does not have a single religious group, in the diverse state. The larger chunk of Arunchal's population are nature worshippers and people their speak indigenous tribal language. The majority of the language spoken is Hindi, Nyshi,Tagin, Apatani, Adi, Galo, Bengali, Chakma and Hajong, Mishmi, Nocte Tangsa, Wancho and many other indigenous language.
The food culture in Arunachal Pradesh is also very different from what we are used to. From boiled vegetables to meat to chutneys, without bamboo shoot the food is incomplete. Pike Pila is another famous dish, made by the Apatani tribe. Lukter is a famous dish which is eaten by all the tribes of Arunachal Pradesh but with a twist, every tribe has a different name for it, yamter- Nyshi, yarum- Apatani, and Pehak a famous chutney to die for, which is eaten as a side dish.
Although the climate Arunachal Pradesh to visit is appealing round the year, but if you're specifically coming to see the frozen lakes and snow October to April would be great.
Ziro music festival, orange festivals are some of the famous festivals which made their way out and gain popularity. Mechuka is a living heaven for anyone who loves the lush green mountains, which a layer of snow in winters. these are the places worth visiting.
Assam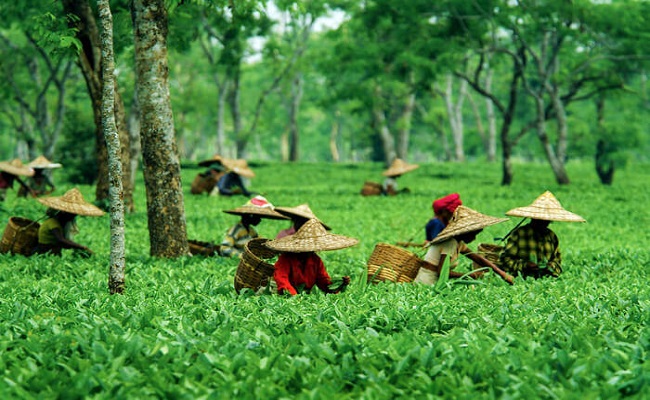 The state of Assam is the gateway to Northeast India, a region where nature herself has painted the vibrant landscape, hillocks, woods, brooks and streams, flora and fauna and above all the affectionate people. Assam is one of the prominent biodiversity zones in the world which includes of tropical rainforests, deciduous forests, riverine grasslands, bamboo orchards and numerous wetland ecosystems. In which many of them are protected national parks and reserved forests. home to many rare Indian one horn rhinos, the Kaziranga and Manas are the two UNESCO World Heritage Sites in Assam. Assam is often known as the land of fairs and festivals, most of the festivals celebrated have their roots in their inhabitants.
Similar to Arunachal Pradesh, Assam's food culture have a variety of dishes that can surprise you, Pitha, a homemade sweet dish, generally eaten during the festivals of Bihu. Polu or Leta is an Assam Tribal dish, which is made of silkworm. Aloo pitika is the soul dish of Assam, eaten all over the place, it is basically made of mashed potato.
Meghalaya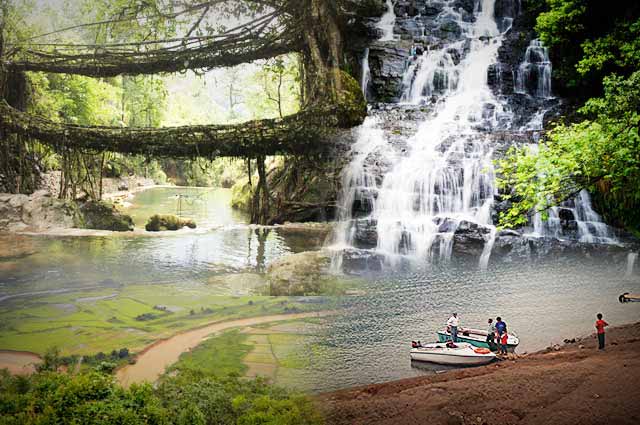 Meghalaya is a personification of euphoria, serenity wrapped in absolute beauty. The 'Abode of Clouds' obtains its beauty from the bountiful nature, clean and easy to breath surroundings, and also the unique adventure sports. the capital city Shillong is also known as the 'Scotland of the east, this place is surrounded by several waterfalls, which makes it the most beautiful hill station. The Meghalaya subtropical forests are considered one of the most richest botanical habitats of Asia. There are three major tribes in Meghalaya, The Khasi, The Garos, The Jaintias, the only common trait binding all three communities is its matrilineal system in which the family name is taken from the mother's side.
With the cold weather and a beautiful scenery also comes good food, Jodoh is a khasi dish made with rice and pork mixed with some of the best khali spices, Nakham Bitchi is Garos dish made of dry fish and vegetable, it a famous soup in Meghalaya.
Mizoram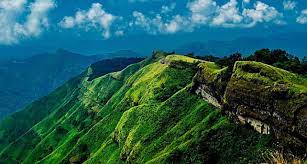 Mizoram is in the southernmost part of northeast India it is also known as the land of whispering winds. the climate of Mizoram has very mild weather, The cites of Mizoram is covered by mystic mountains of rare flora and fauna, with precipitous hills and green fields, complementing the breath taking waterfalls. Mizoram is a state of hills, almost 21 major hills ranges , with an average height of 1000mts. The famous Phawngpui Tlang also known as the Blue Mountains, in the southeast part of the state is the height mountain in Mizoram at, 2210 meters. Mizos are cohesive with no class distinction. the perfect host, very friendly. The Mizo code of ethic focused on "Tlawmngaihna", an untranslatable term meaning that it is the obligation to all members of the society to be hospitable, kind, unselfish, and helpful to others.
Bai a famous and delicious soup of Mizoram, it is made of fresh green vegetables, pork as the main ingredient. Koat Pitha is an fried snack, made of rice flour, banana and fish. Chhum Han is a vegetarian dish made of broccoli and carrots stamed and then stir fried with their traditional sauces.
Tripura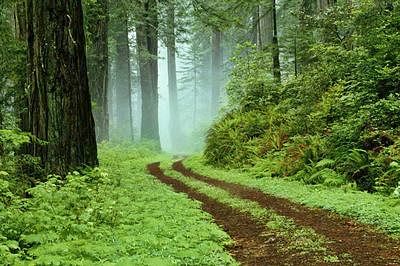 Tripura the land of lush greenery of hills, valleys and transparent waterscapes. The state has 19 indigenous tribal group, Bengali speaking non tribal's and a diversity of culture in a small state of Kirat Desh. The main tribal groups are the kokborok speaking tripuri among the 19 tribes, Bengali people are form the ethno linguistic majority. Each ethnic tribes has its own language and cultural expression as dance, music and festivals. Tripura is noted for its fine bamboo and cane handicrafts. Bamboo is also very important for jhum cultivation, and it also devised to carry food and water. Apart from that it is use to manufacture decoration materials, bamboo mats , idols, baskets and many more.
Mui Borok is the traditional food of Tripura, the food is made of Berma, dried and fermented fish, Bangui Rice and fish stews, meat roast local herbs along with bamboo shoot and fermented fish is very popular food in Tripura. The food of Tripura is very much inspired by the Bengali food and they enjoy the fusion of food they have.
Manipur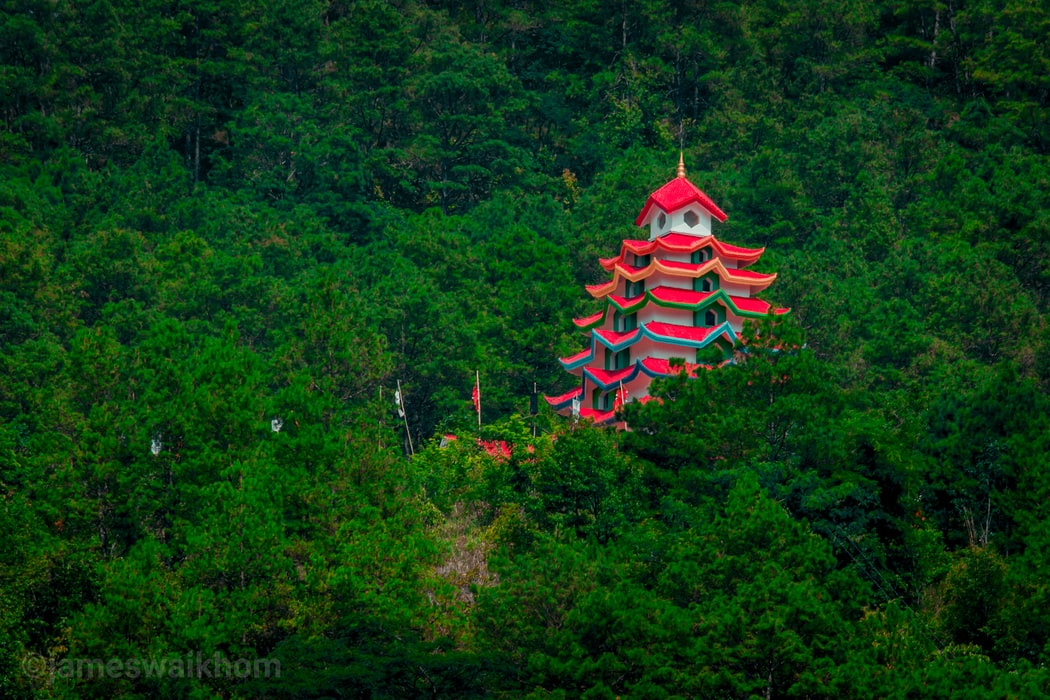 Surrounded by the beautiful hills and lakes, a land of gentle people full of laughter and joy. Manipur charms with its simplicity and serenity. Manipur have different races and culture, which have mingled together for ages. The main population of Manipuri people are known as Meities, which is Kuki chin group divided into seven endogamous groups locally known as Salai. The rich culture and tradition of the Manipuri's are also depicted in their handloom clothes and handicrafts. The Manipuri handloom and handicraft are world famous for its craftsmanship as well as ingenuity, colorfulness and usefulness.
The traditional Manipuri cuisine is sit down affair with banana leaf plates. Eromba is stew of boiled vegetables or potatoes with red chilles and dried fish. chamthong or Kangsgoi is made by the seasonal vegetables it is a stew served with rice.
Nagaland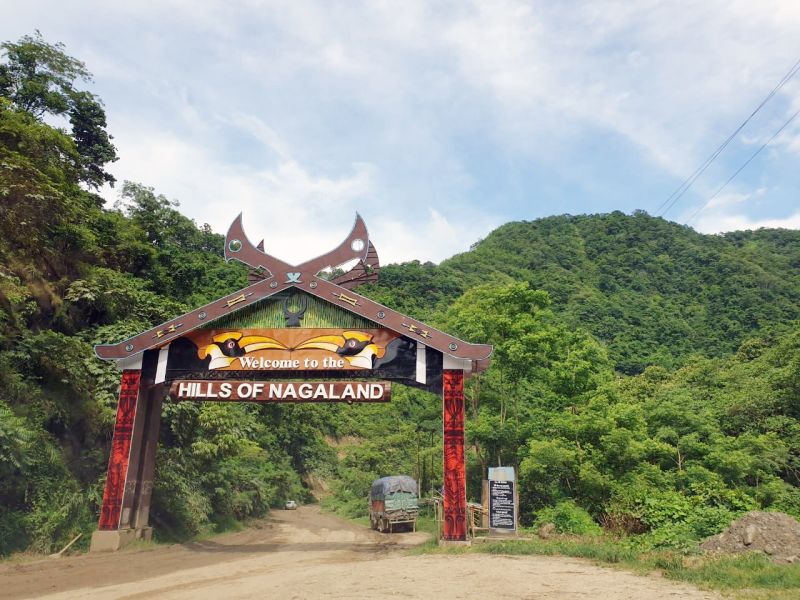 Nagaland is a state of surging, extremely alluring and esthetic. with 16 indigenous tribes the state has much more to give. The terra incognita of the states are breathtakingly charming. The people of Nagaland has been a brave warriors historically. They speak Tibeto-Burman group of language, the majority of the Nagas are Christian though they still preserved the remnants id their early animist culture and traditions.
Axone is the famous and popular food of nagaland, it is made of fermented soyabean and you add meat of your choice , smoked pork axone, dried river fish with axone and dried beef with axone. Bamboo shoot is an important ingerident in almost all the dishes
Sikkim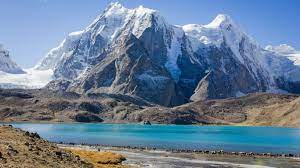 Sikkim is one of the travelers much loved destination, Sikkim is a magnificent wonderland, pioneer to the surrounding and spectacular tableau of the mount Kanchenjunga making it enchanting land representation of the concoction of Buddhism and Tibetlogy. Sikkim has 3 ethnic groups and they are- Lepchas, Bhutia and Nepalese, with 3 different diverse culture, traditions and religions. Lepchas are the primitive inhabitants of Sikkim much before the settlement of Bhatia's and Nepalese. Sikkim has a rich culture of dance forms, folk dances are also different in the ethnic groups. Zo-Mak-Lok, Chu Faat, Kar Gnok are the folk dance of Lepchas, folk dance of Bhutia are Talachi, Lu Khangthamo etc, the folk dance of Nepalese are Marunu, Tamang Selo, Dhaan Naach and many more.
Chhurpi is a popular cheese snack of Indian-origin and is made from yak's milk. This is a traditional soup of Sikkimese cuisine which is often served as a welcome drink.It's a staple dish of Sikkimese cuisine and is made from fermented bamboo. To remove the bitterness of bamboo, turmeric powder plays a key role and the dish is also called Tama Curry and is best enjoyed with steamed rice.