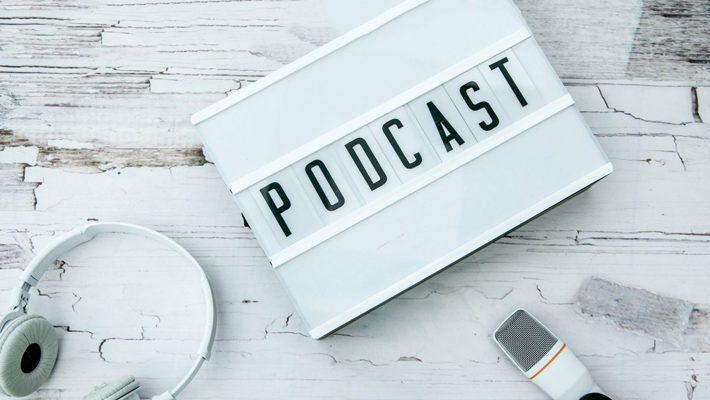 A communication and digital marketing professional works all the time on the content strategy that will be deployed in the accounts of the brands in charge. However, the most difficult mission is to maintain the quality of said content without losing the touch of innovation and creativity necessary for the material to effectively reach the desired audience.
Although this premise seems very easy to carry out, the truth is that the content war for the retention of users' attention is always on the rise and staying at that rate can be a bit chaotic. Given this, it is good to remember that, in addition to quality and following trends, it is necessary to continue being original and that means exploring all the possible tools that the digital world offers us. For example, one of these tools is the podcast, an area that has not yet been fully exploited and from which we can obtain important benefits for our clients.
But first of all, what is a Podcast?
Surely you heard about him in a meeting with friends. It is called Podcast or radio on demand to the audios that are distributed on platforms intended for this purpose, such as Spotify. They are radio programs that are transmitted over the Internet and that, in addition to being thematic (that is, they constitute niches in themselves), can be reproduced, paused and continued by the listener at any time they want. On the other hand, it should be noted that one of the great virtues of Podcast is that they create community and enjoy great credibility among their audience.
Why should you consider a Podcast for your digital marketing strategy?
Below we will offer several reasons why including a podcast within your digital marketing strategy would be an excellent success:
According to statistics, the average podcast listener spends up to two hours a week on this entertainment.
If a user chooses a podcast with a certain frequency, it is because that topic really is of interest to them and this, interest, is essential when it comes to capturing their attention with advertising campaigns.
As we mentioned before, a podcast creates a community around it, but at the same time it is a medium that establishes a fairly personal contact with the recipient, in such a way that, if you do it well, the brand could establish a much more loyal bond with your audience.
It is a very economical format to produce compared to others. In addition, a digital marketing sub strategy can also be applied to it for its better expansion.
It is an excellent method that allows you to retain your customers and retain your potential customers.
It can also be monetized!
H Cube Web Solutions a brand name for its SEO Services Vadodara which provides top class search engine optimization and web development services at affordable prices.