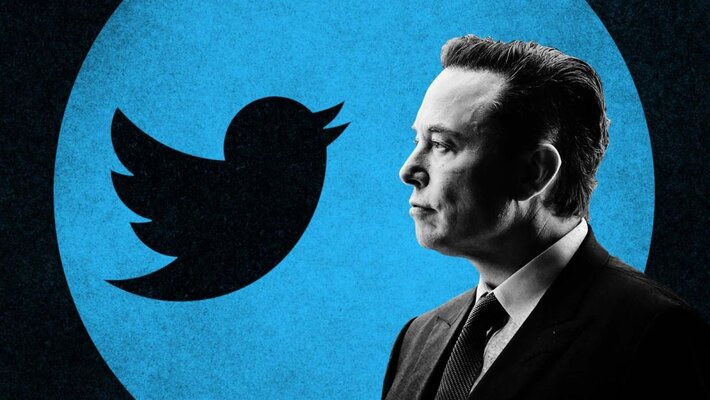 After more than six months of negotiations filled with twists and turns, it happened at last. SpaceX and Tesla CEO Elon Musk have bought social media giant Twitter for USD 44 billion. After the deal was finished, Musk reportedly fired the company's top executives and they were escorted out of the company's HQ. These executives even include Twitter CEO Parag Agrawal and Chief Financial Officer Ned Segal. Other than them, legal affairs and policy chief Vijaya Gadde and General Counsel Sean Edgett also got laid-off. That said, Twitter, Musk or the executives haven't issued any official statement regarding this. After the completion of the deal, Musk Tweeted -'The bird is freed' and went on to say that he didn't buy the company in order to make more money but to try to help humanity.
Musk had accused the top brass of the company previously as well. This was in regards to them misleading him as well as other investors when it comes to the amount of fake accounts on the platform. Musk complained publicly on this issue as well. He believed that the spam accounts in the platform where higher than Twitter's estimates. But now that the deal was finalized and Musk owns Twitter, many are wondering what is in store for Twitter. Musk appears to have myriad of ideas for turning around the fortunes of the company and with the help of this plan, he even estimated that he would increase the 238 million daily actives in the platform to 931 million by 2028. Let's analyze some of those ideas, their potential to help the company as well the challenges pertaining to their implementation.
A Free Speech Platform
This has been one of the main narratives behind Musk's purchase of the company. He has also said that he will reinstate former US President Donald Trump's Twitter account which was banned last year. He even said that he will allow people to say anything on Twitter as long as it is legal. Even though, it might seem as a good thing at first, there are a lot of things people can say legally but is unpleasant to look at. This in turn will make it harder for the business to attract more users or advertisers. But Musk recently wrote in a message on Twitter that "Twitter obviously cannot become a free-for-all hellscape, where anything can be said with no consequences!"
Eliminating the Bots
Musk has criticized the company for the huge number of bots on the platform. This is also a problem which he originally said that he vowed to solve 'or die trying'. Then, he sought to use the number of bots in the platform in order to exit the takeover of the company. Now, with him owning the company, dealing with the bots is one issue that he needs to take care of. Musk's team estimates that more than 27 percent of the users in the platform are bots. Based on his text messages that were published, reducing the platform's reliance on ads is crucial as well. But without ads, 90 percent of the platforms current income will be adversely impacted and some advertisers did even fear that he will remove advertising as a whole from the platform. But now, Musk himself has said that the company aspires to be the most respected advertising platform in the world.
Open-sourcing the Algorithms
Open-sourcing the platform's algorithms as well as systems are an option that he has floated. This will result in the users having more control over what they are viewing in Twitter. This idea supposedly came from Musk's original discussions with former Twitter CEO Jack Dorsey. He believes that the platform should become an open-source protocol which is more of a platform in order to host discussion. At the same time, it will also be distant from what's actually discussed in the platform. Musk has looked at multiple variations of this concept. One of it was potentially charging users in crypto and Dodgecoin specifically to tweet. Eventually he understood that this is not a viable option. Even compared to this, open-sourced algorithms are different and it seems like Musk aims to explore more about it. One of the primary reasons behind this is because he views it as a potential solution for eliminating potential bias or manipulation in the platform. Twitter itself through its bluesky project has been working on this idea for several years now. This project aims to create a new process which will allow the users to see what is and isn't impacted by the algorithm.
Turning Twitter into a 'Superapp'
Musk has previously stated his aspirations to fulfill Twitter's potential. For him, this is by making the platform it into a 'superapp'. China's WeChat is an example for a superapp which has multiple uses starting from paying their bills to messaging. Musk has even talked about how useful this particular app is for people in China. Musk wants to make the platform less dependent on ads and make more money through subscriptions. That said, in his quest to turn the platform into a superapp, Musk will have stern competition. This is because Snap Inc's Evan Thomas Spiegel as well as Uber is pursuing the idea of a superapp.
In order to overcome challenges, reach his aspirations and take the company to greater heights, Musk will need talented employees. But he did come out and say that he plans to cut jobs. This is a worrying fact for nearly 7,500 of Twitter employees. Amidst all this, Musk aspires to bring in new changes into the platform and he has a lot of work to do in order to realize his own vision of what he wants Twitter to become.