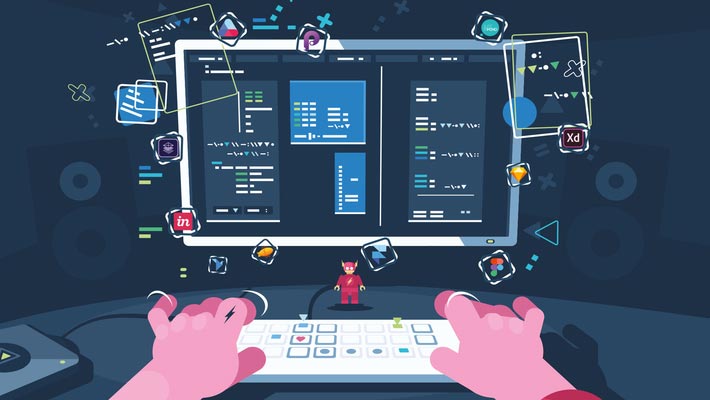 If you're searching for efficient and DIY kind of web designing software- you're probably feeling a bit lost or overwhelmed with all the expectations of the market and the competitive environment. Now, there is no embarrassment in that. Who doesn't want to get their hands on the simplest tools to work on? Tasks needn't be complicated, but simple; the result might look sophisticated, but that's the whole point.
Starting off a new business or even enhancing an online portal, you may want to create a dynamic website, to make the existing landing pages convert better, to get logos, to develop new websites from scratch; this list of 10 Simple to Use Web Designing Tools is a Pandora box for web designing in all the right ways.
WooCommerce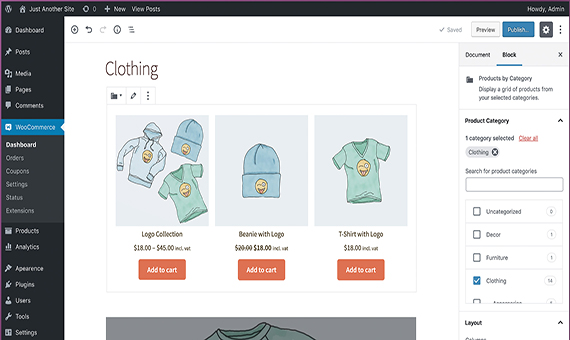 An open-source ecommerce plugin based on WordPress, WooCommerce lets people launch their ecommerce store in a few clicks. With a user-friendly interface, it provides numerous extensions and has heavily optimized for speed and sales. WordPress has also provided a team of experts from WPCustomify to take care of the technical issues. Their team configures and customizes the shop as per user requirements and helps install any extensions of their choice.
WooCommerce helps people bring the best out, by guaranteeing expert hands around the clock to prevent any misfortunes. It lets the user concentrate on enhancing the online shopping experience and keeps aside the technical burdens.
actiTIME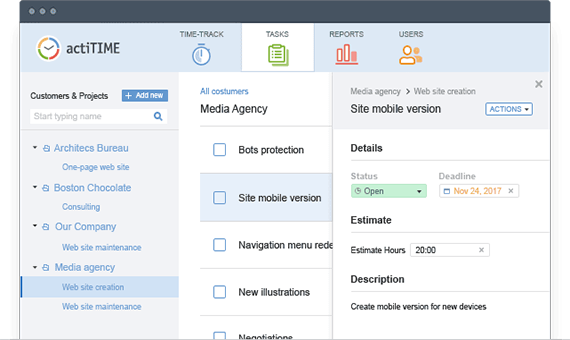 In every creative head's dream, there is an insatiate passion for bringing their ideas to the fore and producing excellent outcomes. For them, such achievements come in two ways; a positive audience response and income. To get there, one has to start unravelling knots from maintaining exceptional performance to precise client billing and invoicing.
actiTIME provides artists, writers, and other creative minds, a readily available tool effective for work management, time tracking, and analysis over insights. It encompasses everything from creating projects, task management efforts, and monitoring work progress on the Kanban board. actiTIME charts tracking of working hours and billable time for timesheet and enable assessment of performance efficiency. It gives deep insight into how profitable the business is and how has the cost factor turned out using different charts and reports.
actiTIME provides a unique feature of the automatic timer to save the moments from ruining their creativity. It is availed through the mobile app or as a Chrome extension, which can be activated through the start button. The data goes to the actiTIME user account and helps to analyze the time.
Total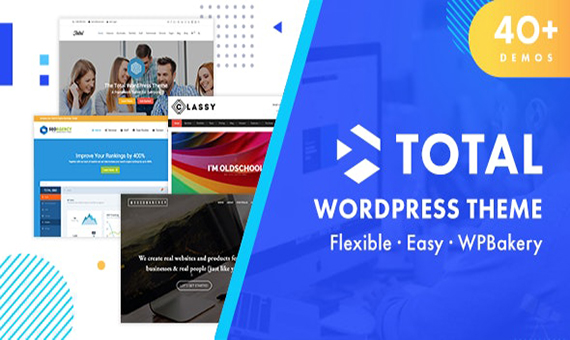 Not everyone needs to have coding or design skills. To those, Total is an easy-to-use WordPress theme for building a portfolio, business, or shop. It presents an array of more than 40 premium demos, giving users a sea of options to suit their requirements. Equipped with some advanced technologies, Total ensures to put the website at a higher rank and convert better.
Webdesign Toolbox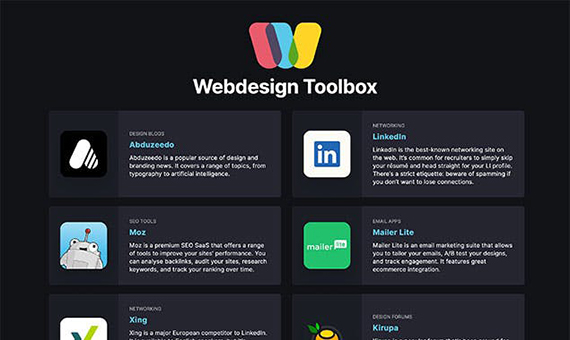 How about an encyclopedia of web design tools with 965 resources spread across 78 different categories? If that raises eyebrows, Webdesign Toolbox is a worth try for different niches.
It has turned out as a sought after one for web designers, coders, and entrepreneurs looking for an online market. Webdesign Toolbox avails specific tools at ease and saves a lot of time for the user. One can browse through Webdesign Toolbox and select from the first ones available.
TestingBot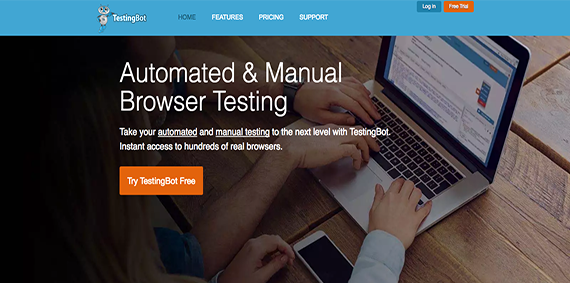 TestingBot lifts the burdens associated with manual and automated testing and renders a professional solution. It bears a team of technology experts with eight years of experience. TestingBot is famous for its early innovations that define the market.
Codester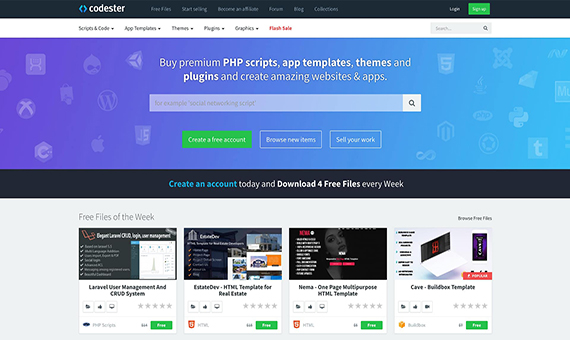 A place exclusively for people with coding skills. Codester is a platform that has millions of premium PHP scripts, templates of apps, website themes, and plugins. It is a marketplace with Flash Sale offers that avails best-discounted items.
Taskade - Remote Team Workspace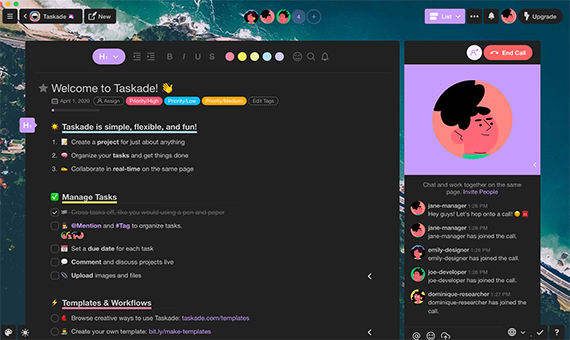 Taskade has become the preferred choice for most companies, where remote teams participate in a collaboration tool. Companies or individuals can create their remote team workspace that serves the needs of the business. With options to customize and try out different templates, Taskade offers a dedicated workspace for every project. It also comes with free usage of up to 10 projects.
Bonsai Invoice Templates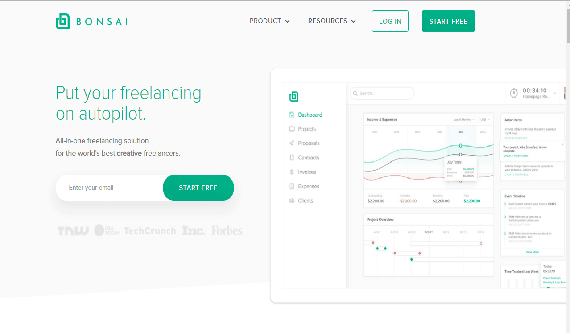 Bonsai presents the best suite of software for freelancers and agencies that help people access invoice templates. It is the best option for different freelancer activities, including web design, web development, and marketing.
Mobirise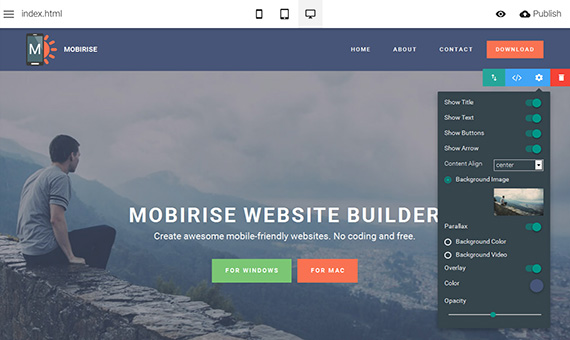 Famed for its easy interface, Mobirise turns out as a complete website builder. It provides a list of 3500 creative website templates and lots of elements. One can either start from point zero or completely modify a template.
Goodie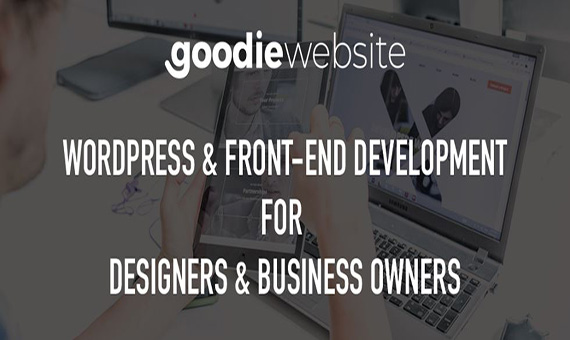 For those looking for a front-end development and assistance over WordPress, Goodie is a perfect place. It is a suitable area for designers and entrepreneurs looking to build a dependable and professional website building partner.
If you thought that's there to it. Let me tell you, this is just the tip of the iceberg. There is a planet sized box of such online tools that are just heaven for web designers and other business owners who prefer saving on the cost of web devleopment by reaching out to such easy to use online tools. I'll be back with a another list of quintessential easy to use web designing tools.