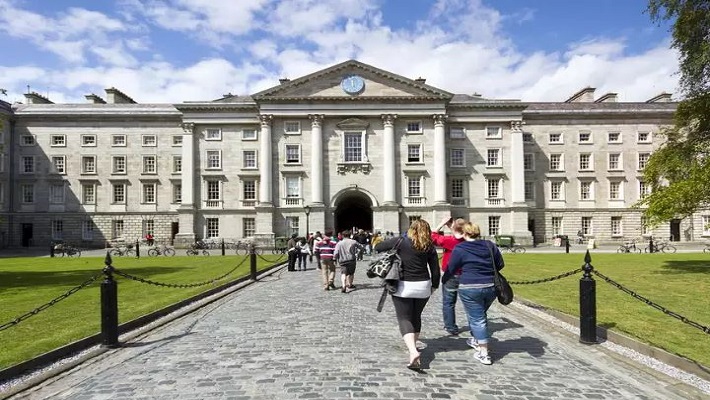 Education these days has become more commercialized, and we need to spend a massive amount to leverage it, but do you think we can completely rely on the Indian teaching system? It's a matter to think about. Some say "it is my dream to grasp the skills from overseas," while others chose to go overseas to find a path to settle down and lead a standard life. Those who want to live in India stick here and adhere to the nation's standards. Individuals who wish to be in their homeland may not have much aspiration to fly abroad and stay here.
Most interestingly, over the years, the count of students choosing foreign education has rocketed up, and as per statistics, around 2 million Indian populations are expected to spend $85 billion by 2024. If this is the case, there may be something wrong with our quality of education or any other factor they are lacking in. Don't you think so? It could be a high time for the education system to look into this matter and make adequate changes to ensure the students get benefits.
As far as I'm concerned, it's mainly the dreams—or, shall we say, the ambition—that prompts them to opt outside of India. Besides, there are several other valid points on why people have a typical mentality to progress their lives in a foreign nation. Let us have a look at it.
Less Tuition Fees
We may have unwanted thoughts like "how could I afford studying abroad? This could be a wrong perception. The first and foremost thing is that based on the country of study and the choice of course, the fee amount may vary. Nevertheless, you can expect a lesser amount in contrast with certain top-ranking institutes in our country. If you have a burning desire to learn from outside, this has to be well researched under the guidance of an educational consultant.
I would have to say that the private educational institutions are available in bulk in our nation, and despite spending a larger amount, the success ratio of students is comparatively low with foreign institutions. Perhaps some may succeed here, and those skilled personnel who are not successful will be a part of the brain drain. Anyway, take a tactical decision and move forward in your life and career.
International Exposure
Being in our nation, it is quite hard to face the international students. You would have seen a few that can be counted on your fingers; they are very rare. Just imagine you are a student pursuing your higher studies in the United Kingdom. How does it help? It opens the way to meet peers from different backgrounds, and with the passage of time, you may become competent to face any sort of challenge with respect to life and work. What else do you want in life?
Once, I was in an interaction with a person, a higher official, and a voracious reader. He added that the "majority of the students who equipped the skillsets from the home nation is unable to compete with the same origin learned from outside. It sounds like the foreign curriculum has a feather in its cap. Do you agree with it? May be to an extent. People may have to search outside for great exposure.
Better Career Prospects
Ideally, the people who opt for foreign education have one important goal in mind, and it's all about education, which should lead to a good career. It's just a matter of skills to land up in a secure job, am I right? If you have a dream, just go for it and build a successful career. The majority of people with the right skills have already succeeded outside their home nation.
To sum up, make a decision that is well suited for your life and career. To move ahead, it is important to keep sharpening your skillsets, which will help you achieve success.