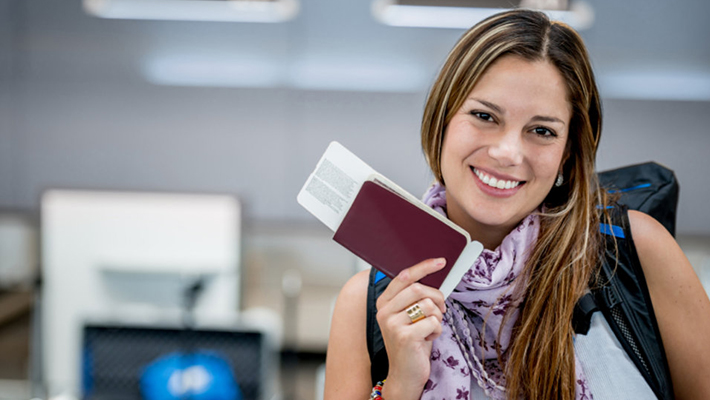 Keep In Mind While Budgeting Your Overseas Education:
Book your flight in advance to avoid later fuss on airfare prices.
Keep your banking details like credit card updated with international purchase efficiency.
Make sure your International Student Identity Card is ready to offer great discounts on products and services.
Check for reliable loans, student grants, or scholarship plans.
Ensure minimum pay for fees and accommodation.
Keep budget fixed yet flexible for expenses on food, services, transports, etc.
Be careful with cash exchange and ATMs.
Use wire money in emergencies only.
Keep the least cash during travel.
Prior prepare yourself with cash emergencies.
Stay conscious of scams, pick-pockets, and other safety in recent academic locations.
Good is to find a job (part-time or full-time) to manage expenses.
Go with students discounts to shop in the new place.
Preparing Abroad Education Budget:
Here below are the major expenses you need to manage while preparing your overseas budget.
1. Tuition Fees And Grants: It is an imperative part of international study plans, of course. If the academic center you are enrolled in is high with tuition fees, you can even apply for financial aid like study loans, grants, scholarships, etc.
2. Airfare: Booking is the only great way to manage your airfare budget. Check for all websites that offer great deals on air tickets, thus will help you manage your airfare expenses.
3. Accommodation: Of course you need it. Staying and studying in an international location are two sides of the same coin. Prior is to pick the accommodation that suits your pocket. You can go for campus opportunities by university or college. If not okay with it, go for private apartments, hostels, paying guests, homestays, or dormitories options.
4. Utility Bills: Never miss adding a budget for utility bills and other expenses. These are out from academic fees and more. You need to keep a budget for stationary, electricity bills, food, water, personal care, laundry, health, data expenses, leisure, commuting, travel, etc.
5. Scholarships, Educational Loans/ Financial Aid: Most governments and educational institutes offer extensive financial aids to make aborad academics easy for scholars. It includes scholarships (fellowships, merit-based scholarly plans, etc.), student grants, government-funded scholarships, athletic scholarships, etc.
Now you got the point that overseas education is no more a dream to catch. It easy to fulfill and have higher standard education. However, it would be best if you fixed out certain things to keep your academic budget manageable. We hope the points mentioned above will help you in learning and budgeting the overseas expenses.