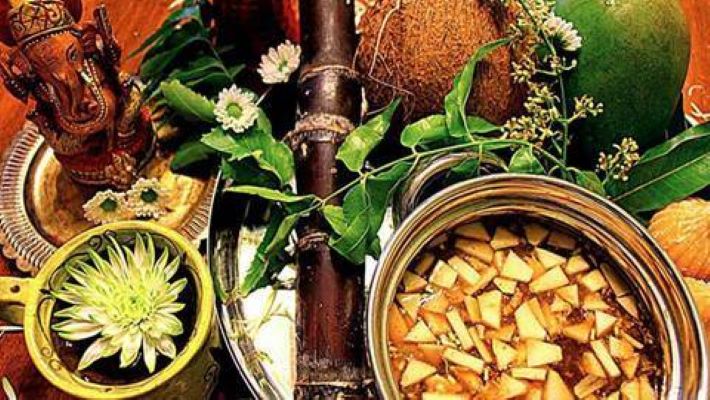 The Time has arrived; while the rest of the world celebrated on January 1st, southern India, specifically Karnataka, Andhra Pradesh, Telangana, and Tamil Nadu, celebrate on the first day of the Hindu calendar, which is the first day of Chaitra. This is known as Yugadi, and it is a very important festival that everyone celebrates with great pomp and show.
The Appeal of Ugadi
Festivals are always a happy occasion for everyone, regardless of age; school children get their holidays, employees get a day off, grandparents get to spend time with their grandchildren, and the best part is the delicious food that will be prepared that day. Ugadi( some say Yugadi), is one more vibrant Indian festival with its own practices. People decorate the front door with mango leaves, which we call 'Torana', and all the rituals of praying to god and visiting temples asking gods to bless this year is a common practice. Youngsters ask gods for outrageous things like "Please god help me with the test I wrote the other day, even though I didn't study" and many more. The front doors are adorned with designs which are called 'Rangoli' made of chalk powder. These intricate designs make the house more welcoming and warm.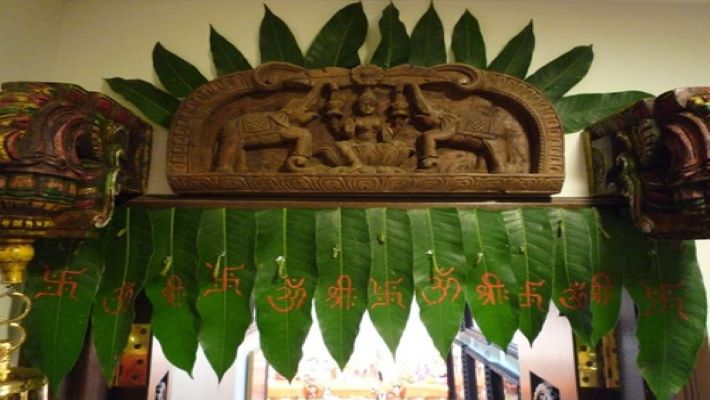 Culinary Enthusiasm
Indian festivals are synonymous with tasty, good food, Ugadi is no exception to that. A homemade sweet called 'holige' is the defining delicacy of this festival. It is a round dish like the dosa, but its fillings are made of sweet which is made on the frying pan and is plated with ghee and served. Another culinary practice of this festival eating 'Bevu bella', which is a mix of sugar, jaggery, coconut shavings, and neem leaves. There is a quote in kannada which tells "Bevu Bella Thindu Olledu Maathaadu", which translates to eat neem leaves and speak good words. The nature of the ingredients in the bevu bella, they are sweet, salty, and bitter which can be translated to the feelings of what one feels throughout their life. It is a symbolic gesture of saying life has many things in store for you, but it is shown on a plate.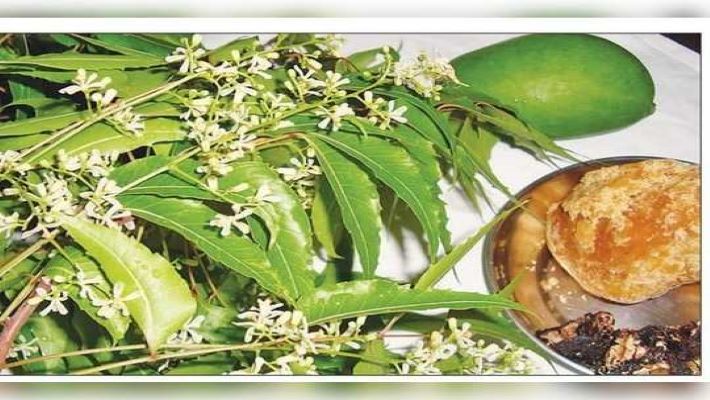 The Underlying Joys
But personally, festivals are more than rituals and culinary delicacies, festivals always bring people together, even in times of turbulence or difficulty, celebrating a festival will alleviate any difficulty for a moment. Parents taking their time off just to buy clothes for their children in their turbulent schedules gives them time to spend time together as a family, festivals are one of those times when a family stays together for an entire day and get a chance to talk about what's going on in their lives. Especially in the current era, where the home is empty most of the time due to both parents working to provide for the family and grandparents staying away from the noisy environment of the hustle and bustle of the urban areas. The value of the festivals becomes more and more apparent in this context.
A New Beginning
I would like to add that Ugadi is a festival of new beginnings, hopes and dreams. Let go of your past and embrace the new beginning the future offers you, after all no one can predict the future. Value the time. Work towards your goals, and don't be disappointed if it doesn't get accomplished after the day of the festival, consistency is the key, don't compete with others, and just compete with who you were yesterday. Wanted to get healthy? Start eating your vegetables, want to become more athletic? Hit the roads and start running. Don't wait for the right moment, make your own moment. Start your new beginning with the start of the New Year.