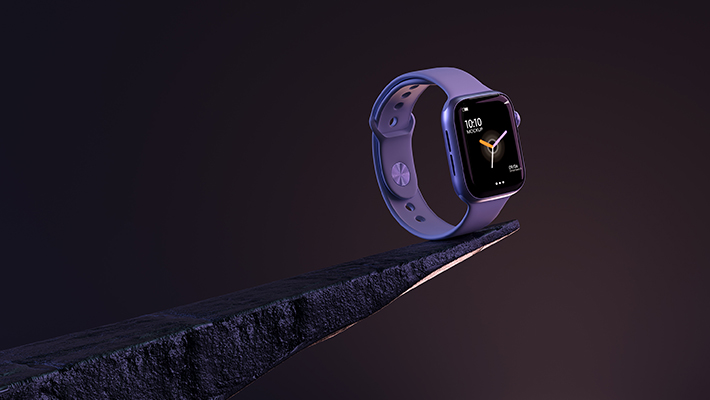 Staying connected and organized is critical in today's fast-paced environment. We have witnessed a revolution in wearable technology with the introduction of smartwatches. These handy devices not only tell time but also have a slew of capabilities that allow us to track our fitness, get notifications, and even make phone calls without having to reach for our smartphones. While major-brand smartwatches might be very pricey, there are budget-friendly choices available that provide an excellent blend of functionality and affordability. Now, we will explore some of the best budget-friendly smartwatches that provide excellent value for your money.
They are also meant to be fashionable and sturdy, making them an excellent alternative for people seeking an economical and dependable smartwatch. Furthermore, these watches are powered by long-lasting batteries, so you can expect them to survive for many years. They also come with various configurable choices, such as interchangeable watch bands and customisable faces, allowing you to personalize the watch.
For example, the watch band comes in a range of colours and textures, assuring a great fit with whichever style you're looking for that day. While these watches offer a lot of cool features, they are also pretty pricey. There are other manufacturers that provide similar features at a cheaper price for those searching for a more affordable solution. A watch is a type of timepiece that is worn on the wrist. It is used to maintain time and comes in a number of forms including digital, analogue, and smartwatches.
Xiaomi Mi Band 6
The Xiaomi Mi Band 6 is a feature-packed smartwatch that comes at an incredibly affordable price. With a vibrant and large OLED display, this smartwatch offers excellent visibility in all lighting conditions. It boasts an impressive battery life of up to two weeks, ensuring you don't have to worry about frequent charging. The Mi Band 6 also includes advanced health and fitness tracking features such as heart rate monitoring, sleep tracking, and 30 different sports modes. Additionally, it provides smartphone notifications and music control, making it a comprehensive package for its price range.
Amazfit Bip U Pro
The Amazfit Bip U Pro is another excellent budget-friendly smartwatch that doesn't compromise on functionality. It sports a lightweight and comfortable design, making it ideal for everyday wear. The 1.43-inch TFT display offers sharp visuals, and the watch boasts an impressive battery life of up to nine days with typical usage. The Bip U Pro includes advanced health-tracking features like blood oxygen saturation measurement, heart rate monitoring, and sleep tracking. It also offers stress monitoring and built-in GPS for accurate workout tracking. With its affordable price tag, the Amazfit Bip U Pro is a solid choice for those on a budget.
Fitbit Versa 2
Fitbit has established itself as a leading brand in the fitness wearable market, and the Fitbit Versa 2 is a testament to its commitment to quality. Although slightly pricier than the previous options, it still falls within the budget-friendly category. The Versa 2 features a sleek and stylish design with an always-on AMOLED display that provides vibrant colors. It offers comprehensive fitness tracking, including heart rate monitoring, sleep tracking, and built-in Amazon Alexa for voice commands. The smartwatch also boasts an impressive battery life of up to six days, making it a reliable companion for extended use.
Samsung Galaxy Watch
Active the Samsung Galaxy Watch Active combines affordability with sleek aesthetics and advanced features. With a 1.1-inch AMOLED display, this smartwatch delivers crisp visuals and a touch-sensitive bezel for easy navigation. It offers extensive fitness-tracking capabilities, including automatic workout detection, heart rate monitoring, and stress tracking. The watch is also water-resistant, making it suitable for swimming and other water activities. The Galaxy Watch Active provides smartphone notifications, supports contactless payments, and has a battery life of approximately two days, ensuring uninterrupted usage.
Huawei Watch Fit
The Huawei Watch Fit offers an impressive set of features at an affordable price point. Its rectangular 1.64-inch AMOLED display provides ample screen space for notifications, health tracking, and workout information. The Watch Fit boasts an impressive battery life of up to ten days with typical usage, making it a long-lasting companion. It includes 96 workout modes, including running, swimming, and yoga, ensuring it caters to a wide range of fitness enthusiasts. The smartwatch also provides comprehensive health-tracking features, such as heart rate monitoring, blood oxygen saturation measurement, and sleep tracking.
Smartwatches are no longer limited to high-end price ranges since low-cost versions with amazing functionality are widely accessible. Xiaomi Mi Band 6, Fitbit Inspire 2, Amazfit Bip U Pro, and other similar devices.