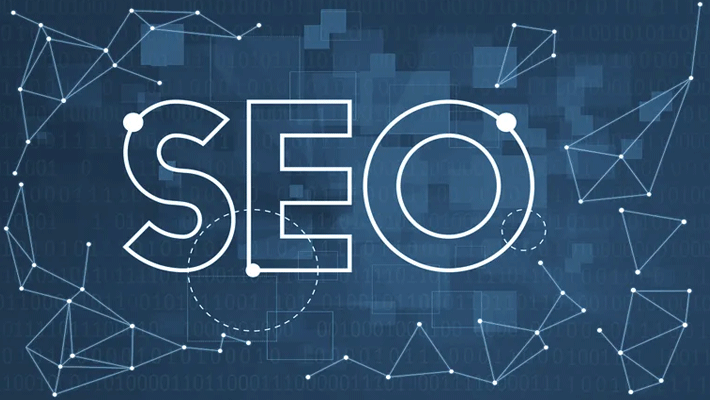 SEO, or search engine optimization, is the process of increasing a website's or web page's visibility and ranking in search engine results pages (SERPs). In other words, website optimization is the practice of making a website more visible to searchers on search engines such as Google. The higher a website or web page ranks in SERP results, the more likely it is that users will see it and click on it.
SEO encompasses a wide range of techniques and strategies aimed at increasing a site's visibility and ranking, such as on-page optimization (such as keyword research and title tags) and off-page optimization (such as link building and social media engagement).
What is Black Hat SEO?
Black Hat SEO is a term used to describe a set of practices that are used to increase a site's ranking in search engine results pages (SERPs), in ways that are outside of the guidelines set forth by the search engines. Black Hat SEO tactics are designed to game the algorithm instead of providing a good user experience. Some common Black Hat SEO tactics include keyword stuffing, link manipulation, and creating articles or landing pages with little or no original content. While these tactics may result in a short-term increase in SERP ranking, they will eventually be caught and penalized by the search engines, which can cause a sharp drop in traffic. For this reason, it is generally advisable to Avoid Black Hat SEO tactics altogether.
What is White Hat SEO?
White Hat SEO is the process of optimizing a website for Google search to earn higher web traffic levels and improve the visibility of the site. Creating a quality, original content, and mobile-friendly services are two essential components of White Hat SEO. Likewise, developing a website architecture and design that is easy for users to navigate and understand also helps to improve visibility and earn higher traffic levels. In general, any strategies or techniques used to improve the visibility of a website in Google search without violating Google's guidelines would be considered part of White Hat SEO. As such, White Hat SEO is an important part of any digital marketing plan.
Types of SEO
If you want to rank on Google for a specific keyword, you must use SEO. There are two approaches to this:
on-page SEO
off-page SEO
On-page SEO
All these elements are something that you can control as an end-user. That's the great news about on-page SEO: You don't need to be a website design expert or a programmer to make sure your site is optimized. You just need to understand what on-page SEO is and how to implement it.
On-page SEO is the process of optimizing website elements so that your site ranks higher on search engine results pages (SERPs). The goal of on-page SEO is to improve your visibility in SERPs so that you can get more traffic to your website. And, ultimately, more customers.
There are many different elements that you need to take into account when you're doing on-page SEO.
Keyword Research
Title Tag
Meta Description
URL Structure
Header Tags
Internal Link
Off-page SEO
Off-page SEO is the process of optimizing a website for Google search with tactics that occur outside of the website itself. This can include link building, social media engagement, and brand mentions. By improving off-page SEO, businesses can improve their search engine rankings and drive more traffic to their website.
One way to improve off-page SEO is through link building. This entails building high-quality links from other websites to your own. Google uses links to determine a website's authority, so the more high-quality links you have, the higher your website will rank. Guest blogging, directory listings, and social media engagement are all methods for building links.
Another way to improve off-page SEO is through social media engagement. This means creating and sharing content on social media platforms like Twitter, Facebook, and LinkedIn. When you share content on social media, make sure to include links back to your website. This will help Google to index your content and improve your search engine ranking. Social media engagement can also lead to increased brand awareness and more traffic to your website.
While there is no guaranteed way to achieve a first-page ranking on SERPs, SEO can be an effective tool for improving visibility and driving traffic to a website.
You can refer to Neil Patel's Off-Page SEO Sheet for extensive details https://neilpatel.com/blog/everything-you-need-to-know-about-off-page-seo/
Join Certification Program in Digital Marketing @ https://bit.ly/3RaIs2T