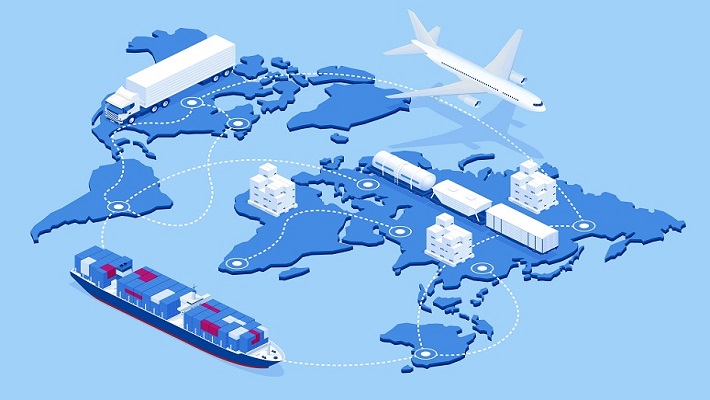 Owing to globalization, surge in product complexity, as well as surge in customer demands, organizations are moving to advanced technologies for transforming their supply chain from a complete operations hub to the center part of business innovation.
ML, AI & advanced analytics facilitate in driving automation & delivering insights which promote efficiencies that makes on-the-fly route changes to augment product delivery, for instance, swapping out materials to take advantage of better pricing or availability.
The advanced technologies are acting as a springboard for new business models – for instance, several organizations are taking the help of IoT in order to render predictive maintenance services that guarantee product uptime while generating recurring revenue at the same time.
"Looking into the future, it's about resiliency and an ability to adapt to changes in the marketplace and new business models," said Simon Ellis, program vice president with IDC Manufacturing Insights, a market-research firm. "If a competitor comes along with a next-generation, digitally fueled capability, [companies] need to find a way to avoid being disrupted."
The following are the top five technologies that are poised to overhaul supply chain in the coming days.
IoT
With the IDC predicting a annual growth in double-digits for global Internet of Things spending through this year (2022) there are surplus opportunities for connected devices – these include finished goods, warehouse stations and shipping containers – for communicating information as well as driver insights which will use traditional supply chain practices.
IDC predicts discrete manufacturers, transportation companies and process manufacturers to spend the most on factors such as IoT (Internet of Things) deployments, that are foundational to buttress manufacturing operations & the management of production assets & also in the transportation space for freight monitoring as well as fleet management.
Through location tracking, environmental status, weather conditions etc, the suppliers can easily leverage artificial intelligence as well as advanced analytics for determining for instance if a shipment of refrigerated goods is at risk of equipment failure. Therefore, with such insights the suppliers can reroute the delivery of the shipment to a better and closer distribution center automatically or even proactively dispatch a repair team to stop spoilage.
The ability of monitoring assets throughout the logistics journey also facilitates in removing misplaced inventory as well as lost shipments, this further helps in reducing the risk as well as revenue losses.
"With just-in-time manufacturing, we care a lot about where a product is, when it's going to arrive, and how it fits into the overall logistics flow," said Stuart Madnick, an emeritus professor of information technologies at the MIT Sloan School of Management. "IoT devices, combined with the cloud and AI, make all that much more effective and comprehensive."
On the other part, Internet of Things opens doors to several cybersecurity risks. And further it also opens doors to large-scale, mission-critical industrial assets
"The more IoT becomes a part of manufacturing and logistics systems, the risk isn't just in data attacks, but physical dangers" like an oil rig or manufacturing line explosion, said Madnick, the founding director of the Interdisciplinary Consortium for Improving Critical Infrastructure Cybersecurity.
Blockchain
Although basically associated with cryptocurrencies, blockchain, ranks as one of highest on the list of technologies that is poised to get better visibility as well as transparency for supply chain processes. Since it builds an immutable record of transactions, this blockchain technology is perfect for tracking the presence of goods as well as establishing trust for shared supplier information particularly when the parties have competing agendas and do not particularly endanger trust.
AI, ML & Analytics
All modern supply chains possess a huge treasure trove of data which can help in unlocking insights into complex global supply networks. Organizations can automate warehouse operations as well as improve delivery times and proactively manage inventories as well as optimize strategic sourcing relationships and build new CX that drives customer satisfaction & in turn boosts sales by harnessing a combination of technologies such as AI, ML and predictive analytics.
Robots & automation
Robots have always played a pivotal role in the supply chain management. These are used in movement of goods throughout the warehouse, and as part of the fulfilment process. However the Artificial intelligence technologies push robots further to higher levels of sophistication. The machines will be given several tasks that can be done manually.
3D Printing
There is a huge attention focusing on 3D printing as the appetite of consumers for personalized products is increasing along with a push for made-to-order & localized manufacturing. The ability of on-demand manufacturing of components as well as full products in specific cases has huge potential to several players in the supply chain. This is from Original Equipment Manufacturers to dealers. Furthermore, with advances in materials as well as inexpensive hardware and new software design tools that are driven by AI, firms can manufacture completely functional parts and not just prototypes.