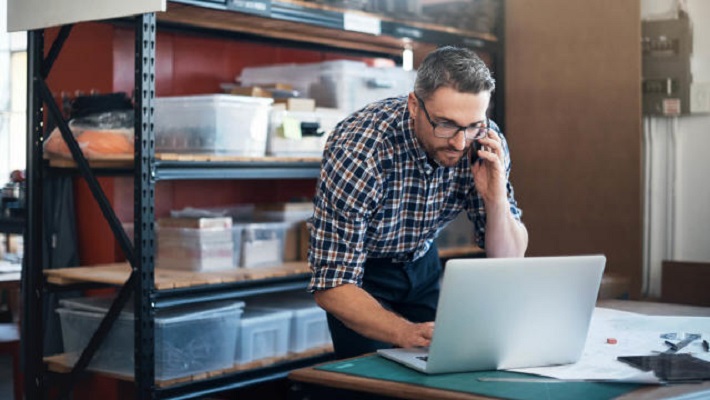 In earlier days, Mankind had a tendency to work under someone for their livelihood. They just follow what their elders are doing and follow it as it is; perhaps that could be a reason for sticking with it for a long time, but now things have changed and there are a wide variety of options to be self-employed, or if they want to work under someone else, they can.
The good part of being self-employed is the independence and flexibility. There is no specific time for the work to be carried out; it can be done according to the person's convenience, and you're your own boss. However, there may be challenges involved, which you should know how to deal with. Let us understand things in detail.
Challenges
Lack of Knowledge
The market is highly competitive these days, and surviving itself is a big deal. Whatever the domain you are in, it is imperative to have a deep understanding of it to take things forward. It is the tech era now, and since it is dynamic in nature, everything should be updated whenever required; otherwise, the probability of failure is quite high. Even the success rate of the self-employed is comparably low in contrast with being employed by someone. So, having knowledge is the key to propel.
Inconsistent Income
Having a regular job is like earning a steady income every month with no other worries. However, in the case of the self-employed, the income varies based on the business conditions. In the beginning phase, don't expect an income out of it as it is yet to be established in the market. Until this point, you can think about a breakeven situation, and once your business or whatever is well established, then returns start coming in.
On the other hand, it is a hard phase till your own brand is known in the market and due to stiff competition it is high likely to fall at any time. So, beware of the risk and adopt the strategy.
Less Manpower
Being self-employed, you are the only one prioritizing three-fourths of the work and are not in a position to hire more employees to share your responsibilities. It affects the efficiency of the work and may not be able to guarantee quality work to the client or customers. Consequently, the overall business will be affected, which could lead to closure.
How to overcome?
Understand your Market
What makes your products or services different from those of your competitors? That's the area you need to focus on first, do a market analysis, and understand where you stand. Frame a strategy and add it to the business operations. Moreover, you are highly likely to be successful if you explore the value proposition of your business. Once you are able to find it, the remaining process becomes uncomplicated and can take care of the tasks smoothly. Then you have a survival instinct and are able to cope with the challenging situations.
Cost-Effective Strategies for Business
Worried about the money to allocate? Several Instances may occur in the operation where you have less cash in your hand and are struggling to work on the next steps. Here is the catch: Effective strategies can sometimes work in place of money, so just think about it and eliminate the obstacles that come your way. Whatever happens in your journey, things should move on and never take a step back.
Find ways To Organize Work and Time
This is just about understanding where the time is going unnecessarily and how the work can be valued better with the limited resources. No self-owned business or related entity has not peaked in the beginning and taken time to streamline. On account of work, you may have to communicate with customers or clients, send emails, do core work, and do many other things.
So, how to make it more systematic matters here. Ensure to emphasize first in, first out, or which is highly important, work upon it, and move on to the least important ones. Keep continuing with this, and the results will reflect the passage of time.
To be successful as a self-employed person, it's all in your hands. Always showcase a never-give-up attitude and keep working on your set goals. Success can be attained after a certain period of time.