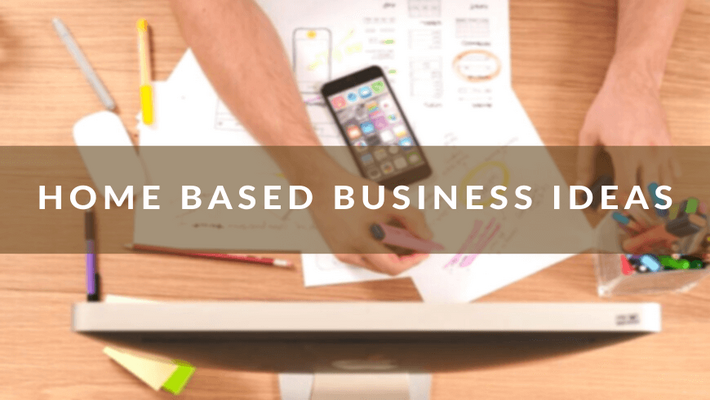 You might imagine renting commercial real estate, traveling to an office, or managing workers when you consider owning and operating a business. However, as home companies become more popular, more people are discovering methods to leverage remote work to pursue entrepreneurship from the comfort of their own homes. Home-based enterprises take many shapes in today's connected world, where technology allows us more freedom in how and where we work.
It isn't for everyone to start a home-based business. The work can be isolated and the hours can be long, your job life may intrude on your personal life, and you may find it difficult to take time off. Due to a shortage of space, you may be unable to expand your business.
If you base your home-based business on a business concept you're enthusiastic about, it'll be more likely to succeed. Consider the following 5 home-based business ideas if you need some motivation.
1. Homemade Products –
If you're a creator, you might want to think about converting a passion into a business. Even if you have to make your items somewhere else—in a studio, a commercial kitchen, or a workshop—you might be able to keep and sell them from your own house.
You can make your items more cost-effective, increase their quality, or cater them to a specific audience to meet market demand if you have complete control over practically every aspect of what you sell.
The best part is that making your own items doesn't have to be difficult. When you're ready to expand, create a process and hire new personnel to assist with production.
Home-based enterprises take many shapes in today's connected world, where technology allows us more freedom in how and where we work.
2. Online Consulting Services –
Your professional knowledge and skills could be a valuable advantage in the job market. You can use your skills to start an online consulting firm that you can run from the comfort of your own home. As a consultant, your job is to assist other business owners in solving challenges. Make a list of your skills and abilities, as well as the types of businesses you could assist, to get started. In order to attract clients, you must network.
3. Web Designer –
Start a company that creates new websites or updates current ones. Collaborate with clients to improve their websites' aesthetics and design. Some web designers use website builders like WordPress or Wix to create websites and others write their own coding and use graphic design software. Because of the minimal costs, making a profit from a new web design firm is simple.
4. Content Writing –
A home-based freelance writing business provides a lot of freedom. You have a variety of possibilities, including books, articles, blogs, technical handbook instructions, and advertising material. To be a successful writer, you don't need a journalism degree, but you do need good writing skills. You'll also need self-control and the capacity to stick to deadlines.
5. Digital Marketing –
The internet's relevance grows with each passing day, making it increasingly difficult for businesses to cut through the noise and adequately market themselves. Digital marketing services are always in high demand, and many small and midsize businesses would rather outsource than hire an expensive in-house team. If you're good at SEO, content marketing, PPC, web development, or social media management, you might be able to find a business opportunity that allows you to work from home.
Because digital marketing is such a vital aspect of a brand, it's crucial that you keep up with changes in your clients' marketing tactics. Not only does social media management include constantly monitoring for comments and messages, but it also entails scheduling postings with a 'set-it-and-forget-it' mentality. Digital marketing may be the appropriate business for you if you enjoy strategizing and meticulously implementing ideas. You might also pursue a career as an affiliate marketer, which is a type of digital marketing.
In today's world, where technology can bridge the gap between you and the suppliers, your workers, and your customers, a home-based business is simply a remote-friendly business. Overall, this creates an opportunity to start small, grow quickly, and spend conservatively—especially since you won't have to pay for an office. Consider your goals, what inspires you, and what you love working on when beginning a home company, just as you would when starting any other form of business.