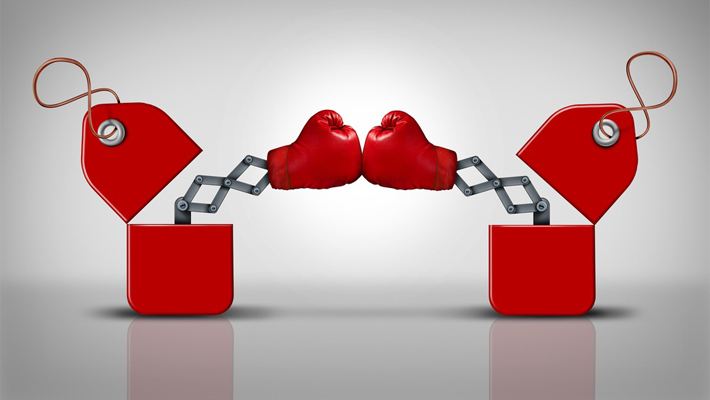 As the race for online shoppers heats up, the war among retail giants to acquire readymade market too beefs up. News of some MNC planning to acquire the unicorns or successful startups in the online retail space has become generic – sort of the inorganic business growth model that every money-heavy MNCs have by-hearted. While there are news abuzz that Tata is in talks with IndiaMart and BigBasket, it is creating heat waves among the other retail giants as investment in or acquisition of any of these companies will put Tata at a more comfortable position among the other biggies like Reliance's JioMart, Amazon, and Walmart.
Working on a two-pronged strategy, Tata is not just modernizing its online model but is also in talks with potential investors for its digital platform which will centre around an all-in-one app that aims to bring disparate online business units under one umbrella.
Reliance Industries recently acquired Future Groups' retail and wholesale business and the logistics and warehousing business on a slump sale basis for Rs.24,713 crore. So what led the Rs.40.454 billion Future Group make such a critical decision? As per Kishore Biyani, founder of Future Group, the company incurred a loss of Rs.7000 crore of revenue during the first three-four months of the COVID-19 lockdown. This news surely irked the US-based online retailer Amazon who slapped a legal notice on Future Group alleging that the asset sale to Reliance Industries violated an agreement with the e-Commerce giant.
What caused this annoyance? It was the 49 percent stake in Future's unlisted firms, Future Coupons that Amazon bought. This deal gave Amazon the right to buy into flagship Future Retail after a period of three and 10 years. The case in point is that Future Coupon owns 7.3 percent stake in Future Retail.
If you think what the urgency is, the answer is quite simple. There remains no boundary for any MNC now, and retail being one of the most promising & lucrative sectors, everybody wants to have a piece of the cake. As Reliance Industries ventured into technology and retail businesses, Tata felt the earnestness to catchup with others in the league. In times to comes, we will see intensified war in the retail zone where investments and/or acquisitions will be the most common winning move.
Whatever be the game, the real winner will be the one who takes their customers along in their journey of success.