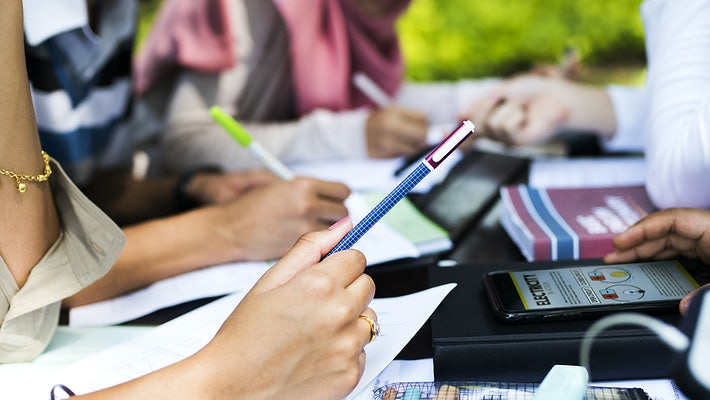 If you go through UPSC questions asked in previous years on Current Events and match the syllabus, you will find a correlation between core-subjects, such as History, Economics, Polity, Geography, Science and Tech or Environment and questions in GS Paper- I. The concept and facts asked in these questions are based on analytical aspect of contemporary issues and development in core-subjects appeared in daily newspapers. So, when you read newspaper, you should have all the core subjects in mind to note down the contemporary issues and development appearing in daily news.
Sources for Current Events:
Newspapers
The Hindu Important for:

Socio –economic and political issues,
Editorials and Opinions: An analytical view and coverage on Government programmes and policies.
Science and Technology: Thursday Edition for scientific developments.
Environmental Issues: Issues and policies at notional and international level.
Economy : Economic developments and policies.

The Indian Express Important for:
Articles on International Relations.
Daily updates on Government Programmes and Policy.
Articles on important personalities and their contribution.
Discussion on legislative bills and policies of government.
Summary of acts and bills.
A monthly Policy Review.
India's national security, internal security and relations.
Opinion on International Relations, Defence relations and Governments approach for national and international diplomacy.
Paper 3 (Main)- Internal and External Security.
Articles on different topics- mainly on social and economic conditions of the country.
Analysis of Government schemes and programmes.
Social issues and policies affecting vulnerable sections.
A very important and authentic source to generate opinion on government programmes and policies.
Discussions on various socio-economic and political discourses.
Opinions from experts.
Live discussions for quality information.
Mains Exam.
Press Information Bureau Important for:
PRS Legislative Research Important for:
Institute for Defense Studies and Analysis (IDSA) Important For:
Yojana and Kurukshetra Important For:
Lok Sabha and Rajya Sabha Debates Important For:
10 Tips to read the newspaper for IAS exam
Have a clear idea of the UPSC syllabus before starting your preparation so that when you read the newspaper, you know what is related to the syllabus and what is not.
Read only the exam-relevant articles and editorials.
Your goal is more important than your interest when it comes to reading the newspaper. It is easy to get tempted to read about a favourite topic or person featured in the newspaper but all this takes away precious time from your hands. Remember you are reading the paper with the clear aim of clearing the UPSC civil services exam.
Make notes as and when you read the newspaper. Your notes should be crisp and relevant as per the upsc coaching in indore.
You don't have to go in-depth in most cases. For example, you don't have to remember every name and number that figures in articles related to a particular scam. You only have to understand the basic problem, the key figures and people involved, the policy/law related to it, and the implications of the same for the country and society.
When you read editorials, you must note down the positive and the negative sides to an issue. You must include points from multiple perspectives. Editorials tend to prefer a particular side depending on the newspaper management's tilt. But when you read and extract material from them, make sure to incorporate both points of view and have a balanced approach.
Try to classify what you read into categories like geography, polity, economics, environment, ecology, science, and technology, etc. This will help you make notes and ease your preparation.
When you make notes out of the newspaper articles and editorials, write in your own words. Keep it simple and easy to learn.
Be serious about your newspaper reading time. Sit at your study table while reading, so that you don't miss out on any vital news. Avoid reading the newspaper while travelling. You can read the notes made of the newspaper while travelling if you lack time.
For MPPSC and UPSC exam news paper reading is essential you can read the daily news updates and analysis by best mppsc coaching in indore at their website.
Reading the newspaper will help you in all the stages of the UPSC IAS exam; the prelims, the mains and the interview. Apart from that, it is also an excellent habit that will go a long way in making you a well-informed, socially aware and sensitive human being.