Of lately, it's raining cloud kitchen in India. All thanks to the extended pandemic-induced restriction, this could curb our movement but not our taste buds. However, this restriction has forced several restaurants to shut down; some have transformed themselves into cloud kitchens. The concept of a cloud kitchen is just to deliver the food but no dining. The customers could opt for door delivery or takeaway. Cloud kitchen is a low-cost model as it eliminates the need for expensive elements such as crockeries, lighting, ambience, workforce, and more. However, the profit earned is still the same infact more as it cuts down the other expenses. Presently, cloud kitchen is buzzing and has carved a niche for itself among the diners. Let's quickly take a look at the five best cloud kitchens one can't miss trying.
Faasos
The cloud kitchen Faasos is one of the largest online restaurant services across the globe. It offers the customer on-demand food delivery services. Although Faasos began its journey as a traditional restaurant, the escalating prices urged the brand to turn to a cloud kitchen. In March 2014, Faasos launched its mobile app. With the launch of its mobile app, Faasos witnessed a surge in its daily orders, such that about 80 percent of orders came from the app. Thus, with the easy reach of customers, the brand opted for an app-only service that brings in more than 30,000 orders in a month. Faasos runs across 20 major cities in India such as Ahmedabad, Bengaluru, Chennai, Coimbatore, Hyderabad, Indore, Kolkata, Nagpur, Pune, Surat, Vadodara, and more.
Faasos Special
Faasos' menu includes rolls, wraps, Biryani, rice feast, varied breakfast, snacks, and more.
Kitchen Info
Found: 2011
Founder: Jaydeep Barman and Kallol Banerjee
Headquarter: Pune, Maharashtra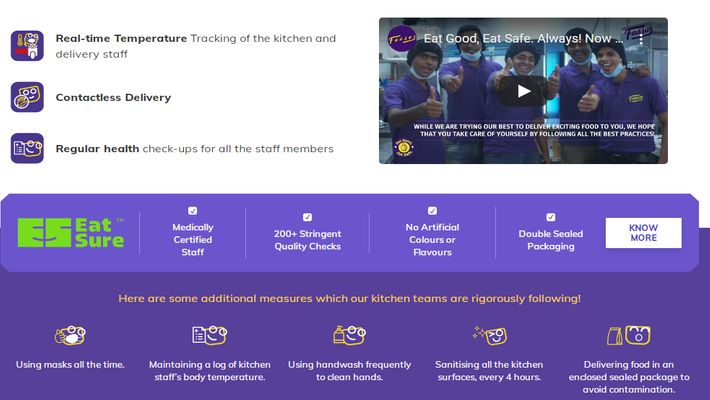 How it works:
Takes Orders through online sources
Works in a single kitchen offer multiple brands
A separate brand for each cuisine
Delivery only
A mix of aggregator dependency and self-reliance for orders and deliveries
Box8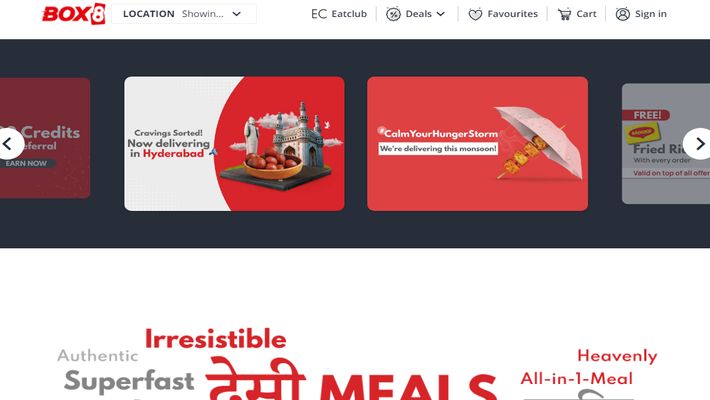 Box8 is famous for its all-in-one meal boxes and fusion food boxes. It is an on-demand food delivery platform that serves desi meals in a convenient and portable package. Box8 prepares and delivers freshly prepared, fulfilling new-age Indian meals in an all-in-one meal box which makes it convenient to eat anywhere, enabling consumers to enjoy their tasty meal at affordable prices. It is famous for the delivery fusion of vivid flavors. Box8 is an ideal choice for the one craving home-style delicious meals. The customer could opt for Dal Makhani or Rajma Chawal boxes, and the price begins from just Rs.99. Alongside, Box8 also offers a wide range of e Biryani Boxes and 100 percent natural ice-creams.
Box8 Special:
Wraps, Sandwiches, Biryani, Parathas, Ice creams
Kitchen Info:
Found:2012
Founders: Amit Raj, Anshul Gupta
Headquarters: Mumbai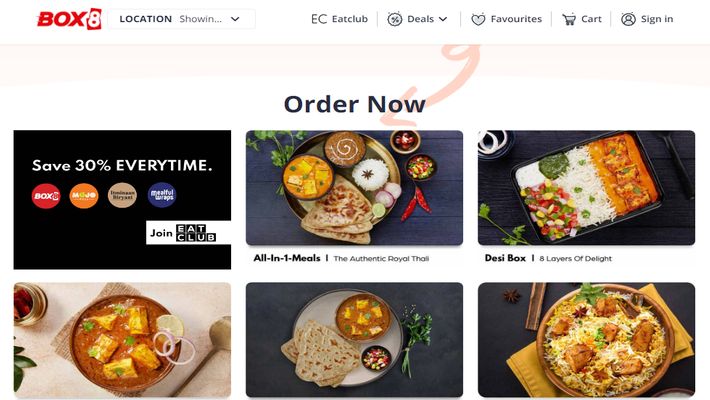 How it works:
Takes Orders via online sources
Works in a single kitchen
Delivery only
FreshMenu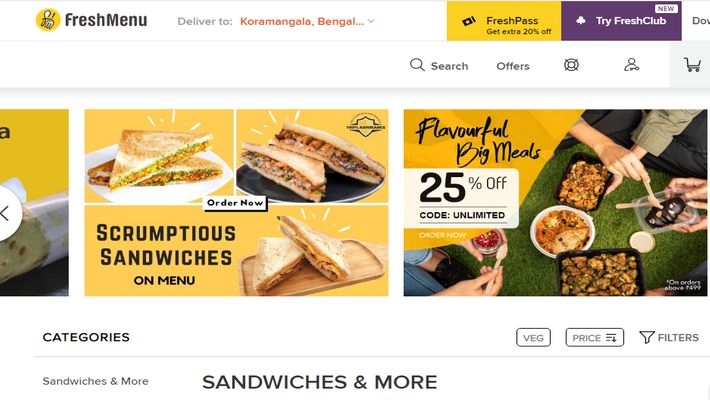 In comparison with other cloud kitchens, FreshMenu is unique because of its regular menu changes. The brand assures us to deliver freshly cooked gourmet meals of vivid cuisines that include Chinese, Mexican, and Continental right at your doorstep. All through its menu, Chicken Barbecue Drumstick and Mexican Burrito Bowl are highly recommended and the best sellers.
FreshMenu Special
Mexican, Chinese, and continental cuisine
Kitchen Info
Found: 2014
Founder: Rashmi Daga
Headquarters: Bengaluru, Karnataka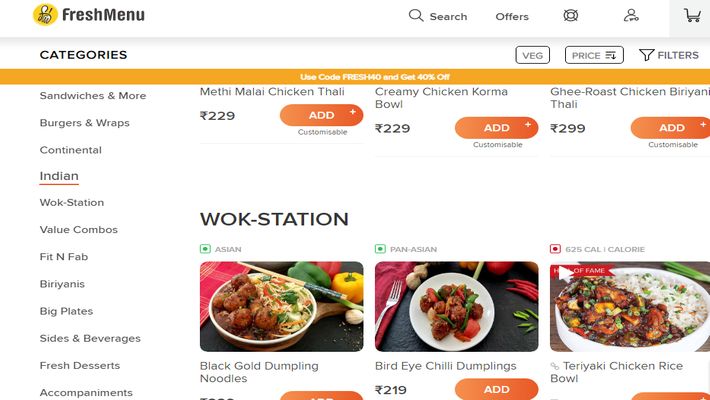 How it Works:
Takes online delivery through food delivery platform
Single Kitchen
Doorstep delivery
Behrouz Biryani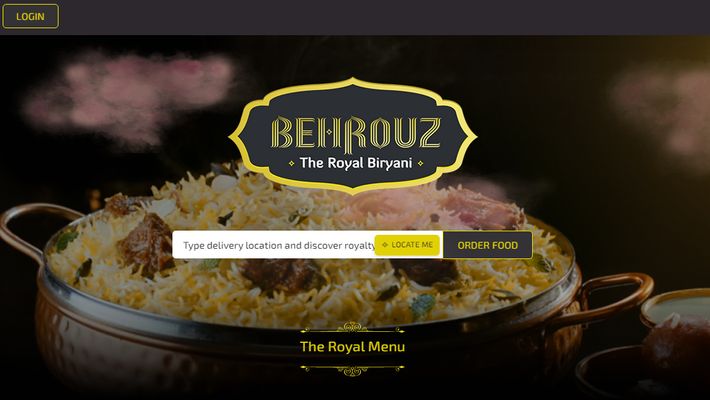 If you are craving Biryani, Behrouz Biryani is an ideal choice to place your order. It would excite you with its wide range of biryanis. And its Veg Subz-E-Falafel Biryani is a must-try that stands unique from other Biryani. The specialty of Behrouz is that it claims to know a secret recipe that was used almost 2000 years ago by Kings. With this Biryani, we brought this lost Behrouz recipe back to life.
Kitchen Info:
Found: 2011
Founder: Anuroop Nair
Headquarter: Mumbai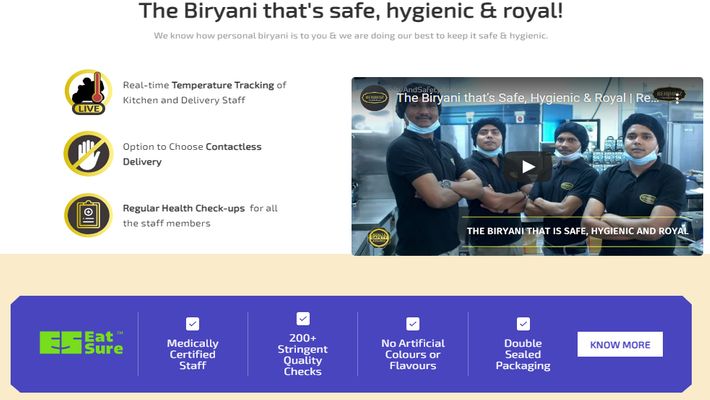 How it Works:
Takes online delivery through food delivery platform
Single Kitchen
Doorstep delivery
Slay Coffee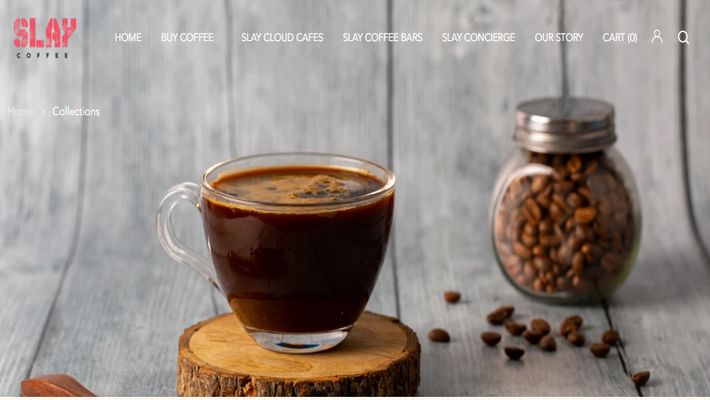 Slay coffee sells coffee in a cloud kitchen model. The brand pledges to deliver hot gourmet coffee within 30 minutes, with a snack for Rs 200-300, which compares itself with express pizza delivery, especially for coffees. Slay coffee delivers coffees handcrafted by baristas in a spill-proof, temperature-controlled packaging that includes innovative products such as SLAY-X, SLAY PourOver, and the SLAY DIY Homebrewing Kit. Slay Coffee is currently selling across Mumbai, Bengaluru, and Delhi, among other cities.
Kitchen Info:
Found: 2015
Founder:Chaitanya Chitta & Lakshmi Dasaka
Headquarters: Bengaluru, Karnataka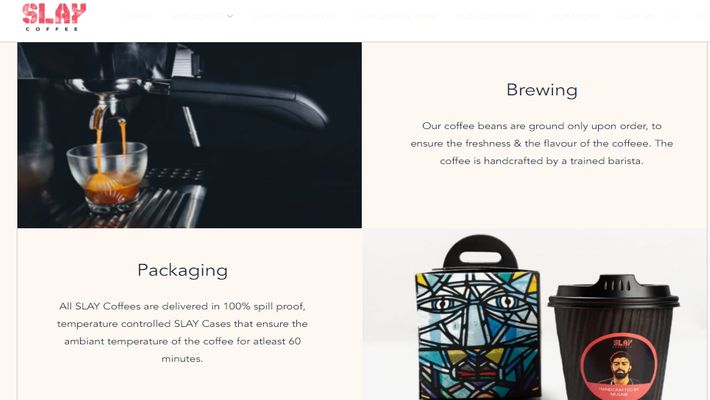 How it Works:
Takes online delivery through food delivery platform
Single Kitchen
Doorstep delivery
Take away