Is there anyone who hates animated movies? The answer would be undoubtedly no! Animation is the art of creating an illusionary vision by displaying images in motion. The animated video not just grabs the attention of the kids but keeps the corporate executive and business tycoon hooked to it in comparison with other videos. The main reason behind it is the eye-catching visual effects. The growing popularity of animation has drawn youngsters to build their careers. Over the period, animation has undergone a drastic transformation from hand-drawn images to CGI and animation software. Here we bring a list of the five best animation software that would aid beginners to tweak their creative skills.
Animaker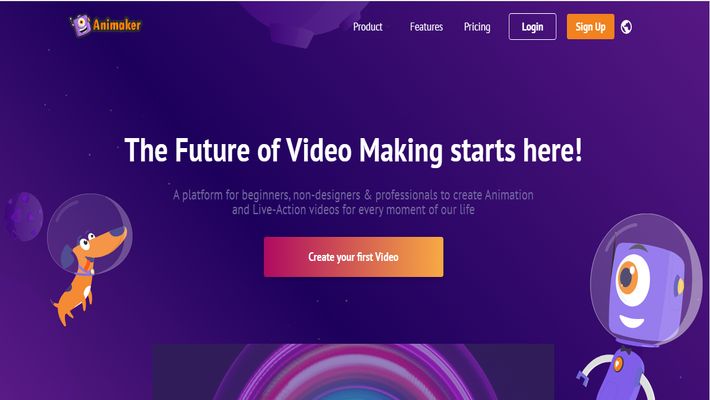 Animaker offers tonnes of video templates for the user to pick according to their preference. These videos are previously filtered under a series of divisions such as video greeting, sports, info-graphics, birthday, travel, intro and more. To use Animaker, the user need to register on its platform. Once they get comfortable using the free features of the software. Using Animaker is very naive. The user has to just click and choose, drag and drop, edit and play and the task is done. After selecting a suitable animation template, the user could play the video and get a glimpse at the final product. Then they can click on the 'Use" button to open the dashboard and begin adjusting the animation. In the dashboard, you can add and edit the scenes, add text to customise your animation, add various animation effects to draw your audience's attention, and more. Then they can preview their creation and adjust it accordingly at any given time and save the final version.
Features:
Its Cloud-based
Offers various templates
Character builder
Enables automatic lip-sync
Incredibly simple to use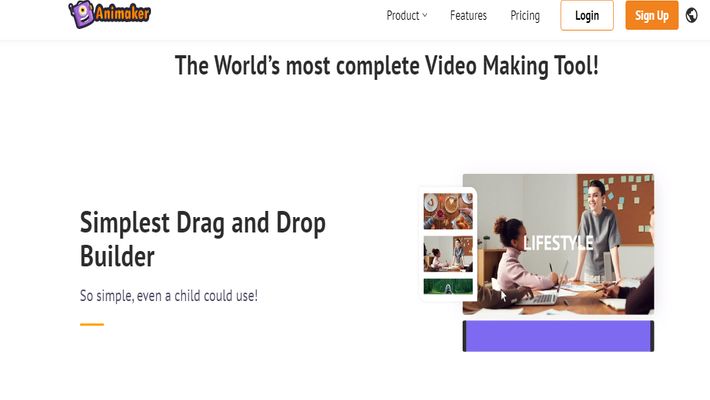 Pricing :
You could step up the game by getting one of the three pricing plans available, ranging from $12 to $39 per month.
Adobe Character Animator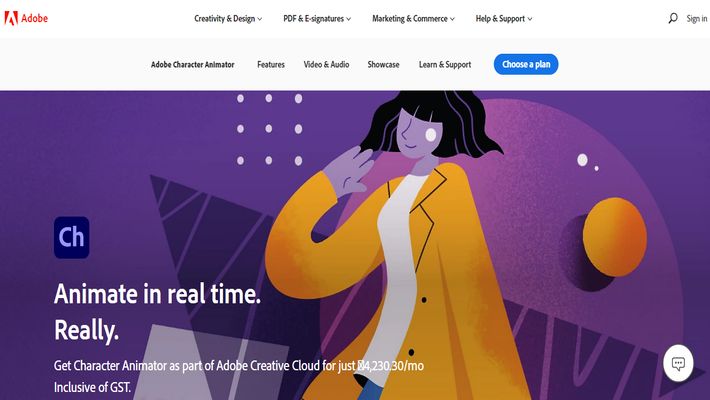 Adobe Character Animator is ideal animation software even for those with very little animation experience. This software requires minimal animation skills to create and animate a character in this program. , this allows beginners to create animations quickly and easily. However, it's best used for animations that are mostly dialogue, as there is limited functionality to create action and physical movement. Adobe Character Animator enables you to choose a character, puppet that could be your own artwork imported from Procreate, Adobe Illustrator, or Adobe Photoshop. Now, the program uses your computer's microphone and camera to capture your voice and movements and animate the character accordingly. Essentially, you use your own performance to animate a character in real time. The character would imitate whatever the user does with their facial features mouth, eyes, and eyebrows. Also, other movements such as hand gestures could be added.
Features:
Aids in instantly creating characters
Motion tracking assistance
Proffers integration with other Adobe products
Powered by Adobe Sensei AI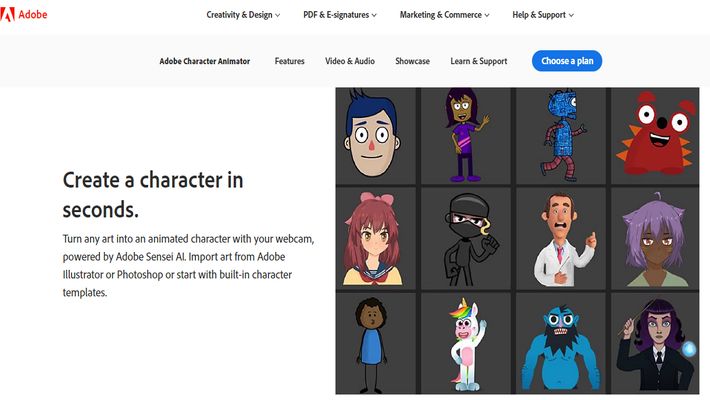 Pricing:
Character Animator comes as part of Adobe Creative Cloud for just Rs. 4,230.30/mo Inclusive of GST.
Biteable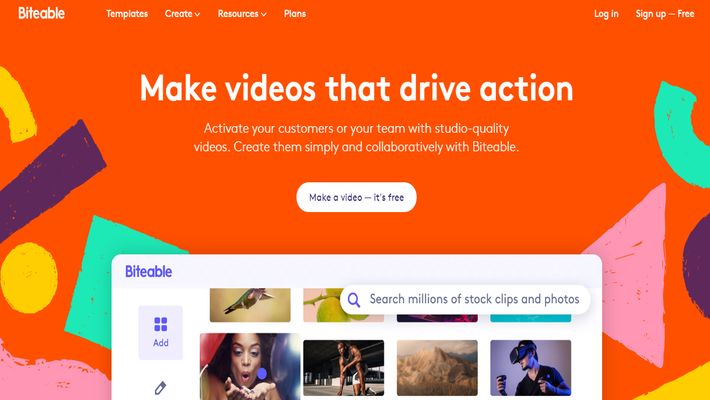 Biteable is used to create bite-sized, animated videos such as promos, ads and social media videos. It allows the user to share and download animated videos by editing one of their premade templates. The user could also scan through several other stock footage clips and scenes and club them together into an entirely customized video. Biteable also lets one share their project with teammates with its collaboration features.
Features:
Offers numerous professional video templates.
Add audio tracks using a huge library or upload your own.
Could share your video project with other team members.
Post your video on Biteable with privacy controls.
Download your designs in Full HD MP4 video format.
Share on social media, or use a link or embed code.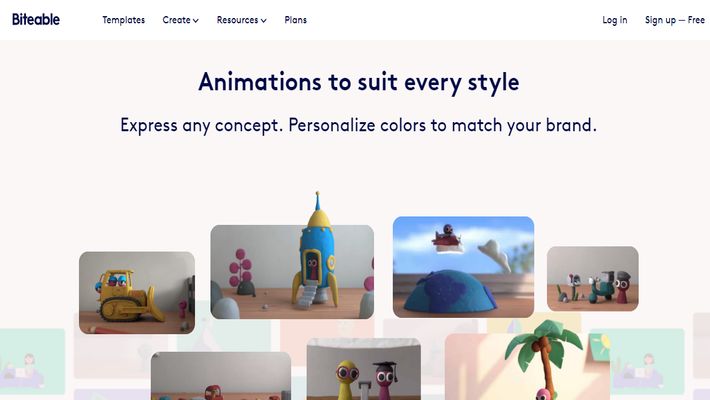 Pricing:
Free plan with limited features. Paid plans start from $15/month.
DP Animation Maker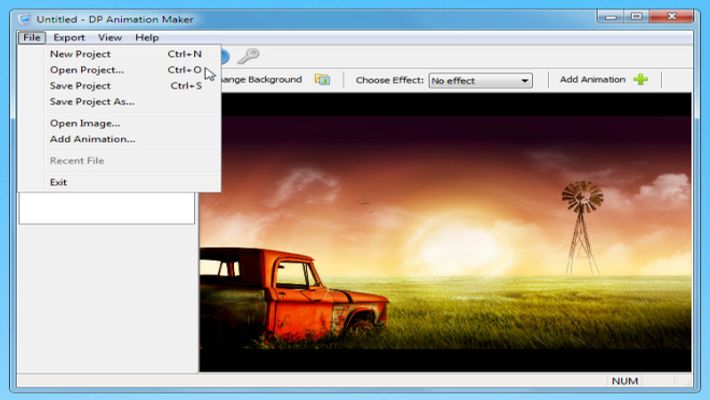 DP Animation Maker is a simple yet powerful animation tool that could aid the user make stunning animation without the need for any technical background. This program has a user-friendly interface, and can also provide complex editing tools according to the user's desire. Apart from selecting special effects, one can also fine-tune the length or pace from settings. The software has a prebuilt animation and plenty of features to assist your ideas to modify static photos or slideshows into captivating animation.
Features:
Animated videos, Backgrounds
Digital greeting cards
Animated images for multimedia products
Animated intro for games
Musical videos
Web banners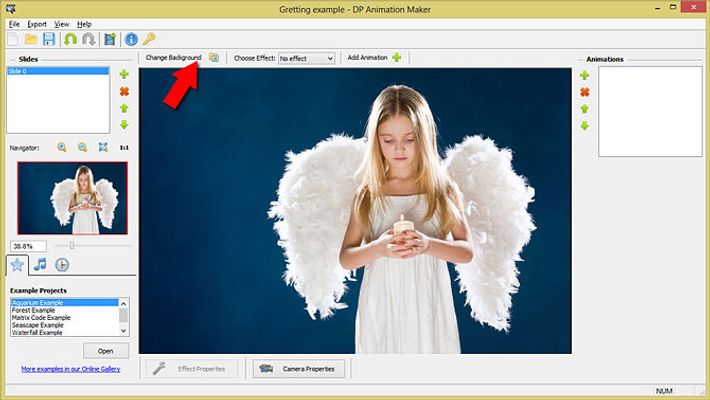 Pricing:
DP Animation Maker comes with a free trial post which the user can purchase it.
Animatron Studio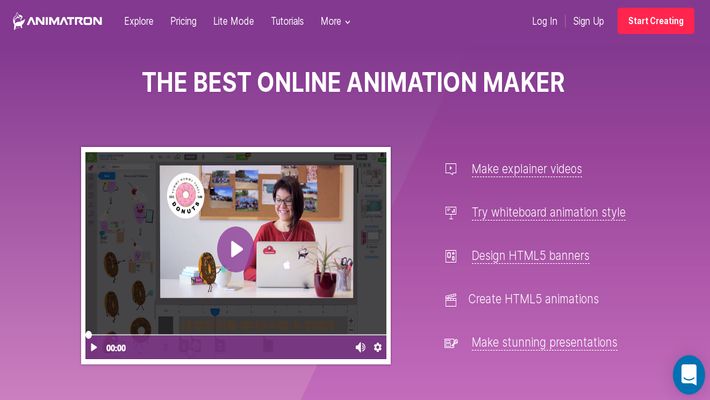 This is a great option for one looking for feature-rich animation software. Animatron Studio endeavours a huge gallery of pre-animated objects and templates to aid its user to create explainer videos, HTML5 banners, ads and more. The customizability choices are limitless The user can even customize the expressions of the characters. If you're looking for a minimal robust version, Animatron Lite is the one to go.
Features:
Numerous pre-animated elements, characters and more.
Extensive customizability options.
Import, place and edit your graphics.
Built-in voiceover characteristics to add narration.
Real-time collaboration and comments.
Export to HTML5, MP4, SVG and GIF formats.
Share the links online or use an embed code.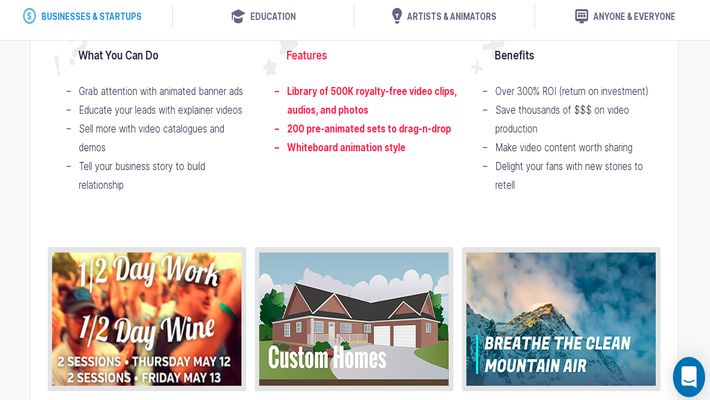 Pricing:
Free plan with limited features. Paid plans start from $15/month.