Being a chef is a valuable life skill that is usually linked with improved diet excellence. Likely, it is to enhance the uptake of fruit and vegetables and increased recognition of healthier foods. While the pandemic period has brought an evolution where the demand to empower home chefs saw an upsurge with novel and innovative players joining the space, making an exceptional growth on virtual platforms. People realized the area's importance, and many have enhanced themselves simultaneously. Some already outstanding in this space saw extraordinary increase considering everybody wanted to hone their chef skills. More than a skill, it has become an emotion and an activity that helped them survive during the tough time. Interestingly, the technically advanced era doesn't suggest that cooking schools are the only way to become a better chef. Here are the top five virtual platforms which can help refine your chef skills.
Your Food Lab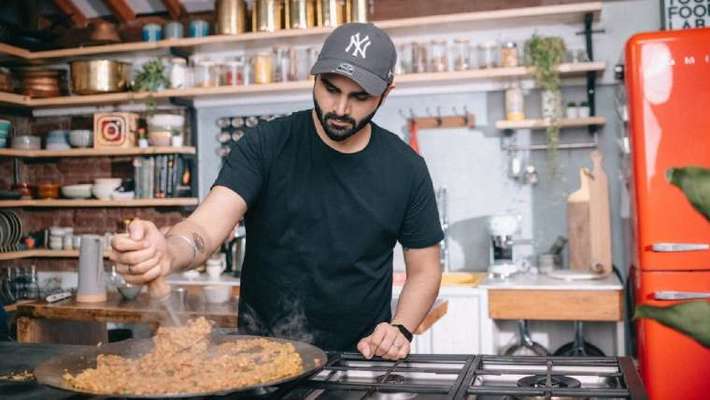 An Indian chief and Internet personality, Sanjyot Keer, began Your Food Lab in 2016. Your Food Lab is a Mumbai-based venture; it features Indian Comfort Food recipes for preparing Tandoori Momos, Peri-Peri Dosa, Khakra Sandwich and many more. The channel's journey is incomplete without considering its founder, Sanjyot Keer, being a Food Producer for MasterChef India (season 4). He gained recognition for posting cooking videos to Facebook and YouTube, garnered millions of views on his content. For the first series of his cooking videos on Facebook, he uploaded a recipe for a pizza dosa on the Facebook page of Your Food Lab, and it gathered 30K views within the first 24 hours. Creating content, for chefs, on digital platforms has come up a win-win situation as the media can be seen overwhelmed with varieties. In present days, undoubtedly, Your Food Lab is one of the most loved food video channels that introduce easy and exciting recipes. Its YouTube channel has 2.38M subscribers.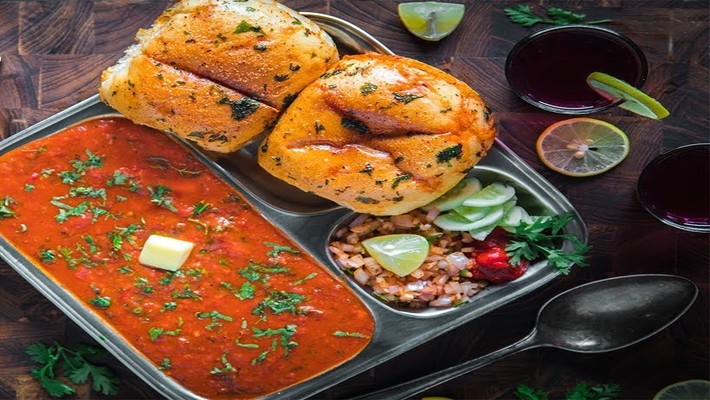 Innovative Features:
Dosa-pizza, Desi Shakshuka, or Vada Pav Tacos - Expert in mix recipes of the eastern and western
First recipe – Pav Bhaji
Indian street food – to keep the essence alive
Links to get direct access to his recipes and content:
Your Food Lab on Youtube & Facebook
yourfoodlab on Instagram & Twitter
Kabita's Kitchen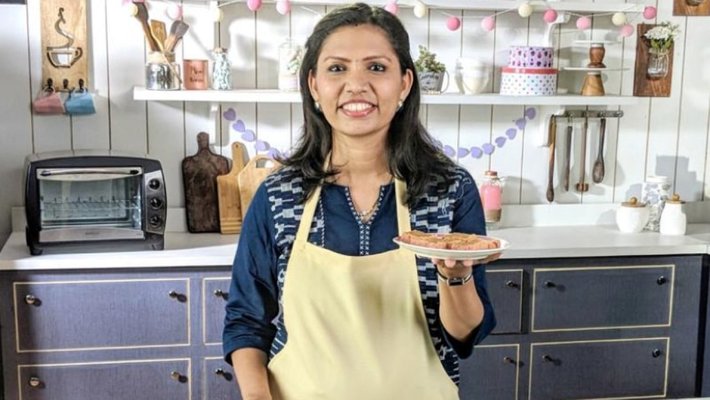 Another desi YouTube channel, popularly known as Kabita's Kitchen, is hosted by Kabita Singh, has 10.4 million subscribers. The channel essences on creating and posting recipe videos that are easy to recreate and cook with readily available ingredients. Kavita primarily focuses on Indian cuisine, but she treats you with some recipes from other cuisines too. The story of the chef began with an account of a mother. Kabita resigned from her banking career to look after her son, and since she had time, she chose to pursue her passion for cooking. It started just as a hobby, and at present, this is her full-time career. Today, she is a well-known Indian chef, food blogger, restaurant consultant and YouTube personality. Her first YouTube video on November 2, 2014, and her channel has overgrown over the years.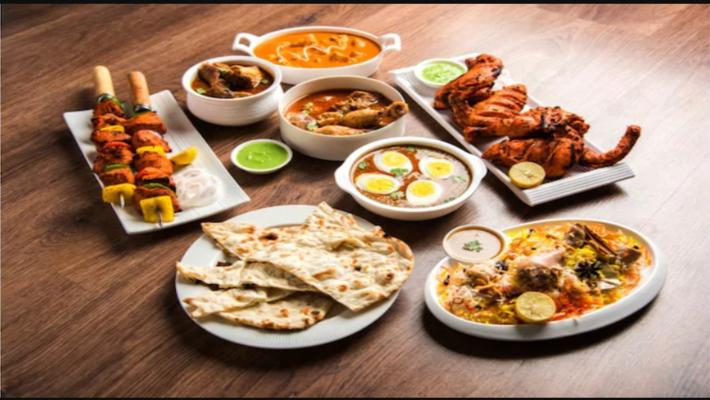 Innovative features:
Bread Gulab Jamun – breakthrough recipe
Instant Jalebi – with easily available ingredients
Motto of the channel - 'everyone can cook'
Anyone can get her recipes and content through the following social media handles:
Kabita's Kitchen on Youtube & Facebook
kabitaskitchen on Instagram
kabita's kitchen on Twitter
Kabita Singh on Pinterest
Shaan Geo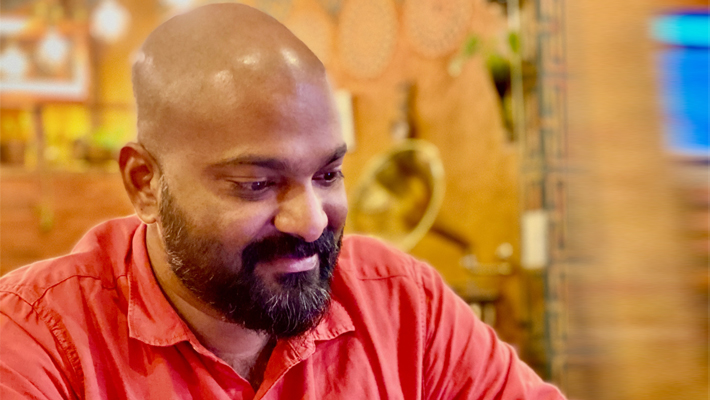 Shaan Geo, a corporate professional who has become a chef, joined YouTube in 2007 and his website, Tasty Circle.com, as platforms for his passion. His easy-to-follow directions, succinct recipes and lucid presentation style has earned him a strong following on social media - nearly 304k subscribers on YouTube and 17k followers on Facebook. His refined interest in food supplemented an enthusiasm to explore different cuisines and variants of food during travelling. He has visited different corners of the world to sample the delicacies from some of the best restaurants worldwide. He considers cooking as an equal talent and believes that anybody can cook, as long as the person has the love for the skill.
Along with his love for cooking, he works as an IT professional in Ernakulam. On top of all, food is his raison d'être. This love for food translated online with the birth of his YouTube channel Shaan Geo.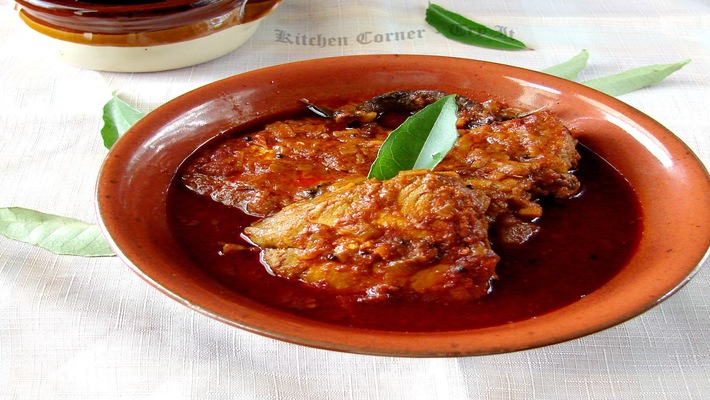 Innovative Features:
The richness of Malayalam foods – Chicken Biryani, Kerala Fish Curry, Ulli Vada
Keen attention to seasonal and festival recipes – Puttu & Kadala Curry, Malabar Chicken Biryani, Palada Payasam (dessert)
Avoidance of artificial flavours and food colours
A click to the following links can assist you to enjoy your passion more:
Shaan Geo on YouTube & Facebook
Shaan Geo on Twitter
Shaangeo on Instagram
Hebbar's Kitchen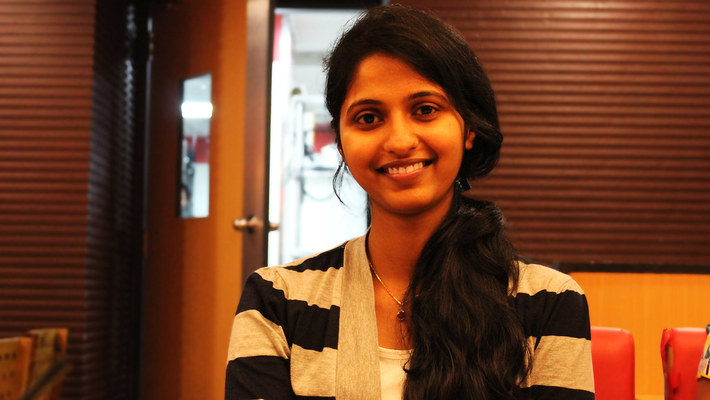 Hebbar's Kitchen is a favourite Indian vegetarian food blog showcasing recipes that offer step-by-step photos with a brief square short video. The recipe videos are available on multiple social media handles such as Facebook, YouTube and Instagram. Besides that, these are also posted on Hebbar's Kitchen website, Hebbar's Kitchen Indian veg recipes, and its iOS/android apps. Archana Hebbar is the founder and CEO of the Hebbar's Kitchen. Through the videos of 120 seconds, Hebbar's Kitchen empowers you to cook up a storm for each meal of the day, from breakfast to dessert, masala powders to chutneys, side dishes to beverages. Hebbar's Kitchen began as a hobby, which later became passion cum profession.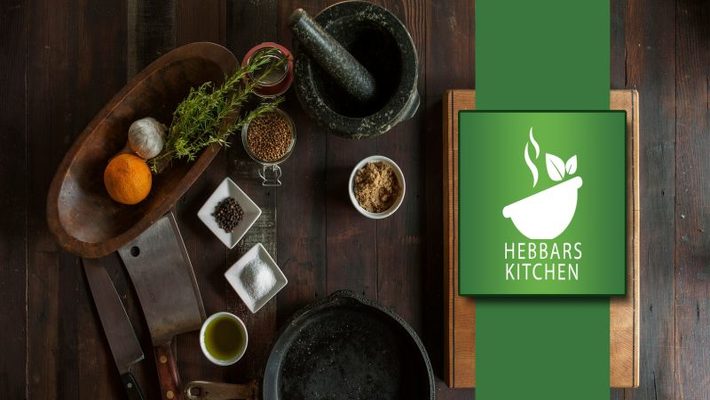 Features of its iOS/android apps:
Frequently updated with new recipes
Notifications, for every new recipe posted
Search bar, search through the related recipe list by specifying a search term.
The given links will lead you to your favourite recipes:
Hebbars Kitchen on YouTube
Hebbar's Kitchen on Facebook, Pinterest & Twitter
hebbars.kitchen on Instagram
Chef Ranveer Brar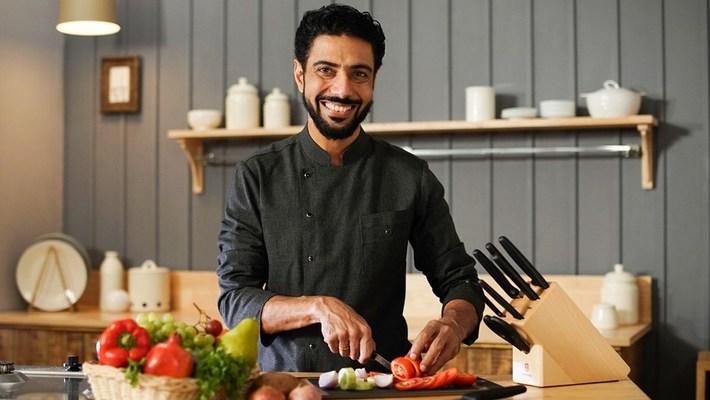 Chef Ranveer Brar is a YouTube channel of Ranveer Brar, an Indian celebrity chef, TV show judge and food stylist. His passion for food has motivated him to every corner of the world. From being the youngest executive chef at a five-star hotel to hosting his cooking shows, it is all his pure love and devotion for cooking that has got this far. Through various social media handles and his website, RB, he intends to take the followers/viewers on a culinary journey, exploring novel places, cultures and flavours. Ranveer introduces his recipes through very interactive conversation, which helps the viewers to follow and try his innovative dishes more and more.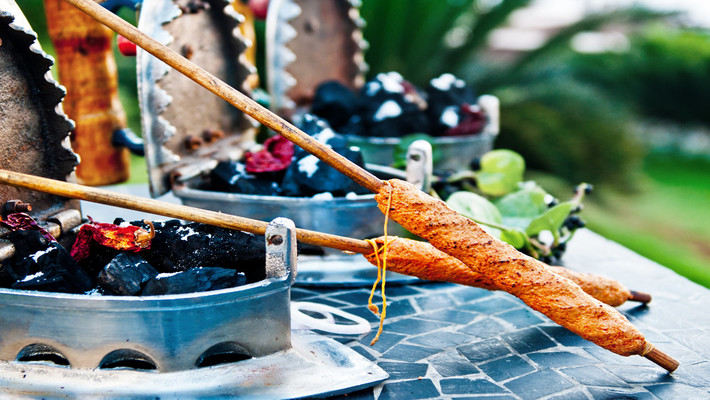 Innovative features:
Chocolate Barbeque Chicken wings, Oats Ladoo, Crispy Masala Cheese Toast – Discover the Fusion of flavours
Thumb rule for simplifying meal planning: Less is more.
Intriguing dish - Dora Kebab
He invites everyone to engage, exchange and evolve their skills and taste buds through the given handles:
Chef Ranveer Brar on YouTube
Ranveer Brar on Facebook & Twitter
ranveer,brar on Instagram