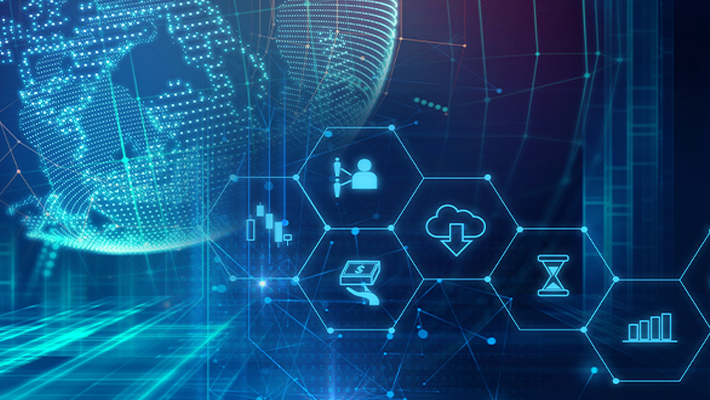 Logistics is gaining massive momentum and has become one of the key concepts of the industry. As of 2017, it was valued at an estimate of $8.1 trillion and it is projected to double that valuation by 2023. Logistics aims at delivering items in their intended location within minimal time, cost and damage.
The current system employed in logistics is quite expensive and inefficient. This reduces the profit to which companies and retailers are entitled due to extravagant middlemen costs, cyber-attacks, and theft. A high percentage of deliveries have been labeled missing due to mismanagement and theft peculiar within centralized organizations.
Blockchain technology offers a decentralized and reliable solution for corporate organizations and companies to provide efficient service to their customers. It is an end-to-end network that enables peers to perform transactions without the interference of a centralized entity. Blockchain extends features such as transparency, security, and immutability which are paramount to the logistics industry.
Why consider blockchain?
Blockchain addresses the inconsistencies common in the current system. It provides a public ledger system that improves the efficiency of logistic operations. It also documents changes to a record in real-time which can be effective in avoiding unnecessary errors in the delivery process.
The decentralized nature of blockchain is important in logistics as it reduces dependency on centralized organizations. Centralized agencies are unreliable and can reduce the productivity of goods and services. With the use of smart contracts, transactions can now be carried out without any interference from third-parties such as lawyers, corporate firms, and many more. Smart contracts ensure that the ends of both parties involved in the digital transaction are met before successfully ending the contract. Data stored in the blockchain network is immutable which will improve transparency and integrity in business transactions.
How blockchain can impact the logistics industry
1. Data security
The current systems employed in logistics are centralized which can be exposed to malicious attacks by an intruder to gain total control of the system. Blockchain provides a better alternative to eliminate potential threats common in the traditional system. Due to its decentralized nature, there is no single way of accessing generic data to make changes.
Blockchain employs the concept of private keys to protect user identity and funds which makes it difficult to breach the system.
2. Permission distribution
In blockchain, information is granted to participants according to their access limit. Meaning that generic information can be accessed by any participants while specific information can be accessed only by people with administrative permission privileges.
3. Real-time item tracking
Delivery items can be successfully tracked in real-time using blockchain technology. This feature helps to reduce irregularities and theft in the logistics industry.
A troubling percentage of cargo have failed to reach their destinations in recent years. However, with the application of blockchain, every irregularity and mismanagement is eliminated due to the absence of a middle-man.
4.Transparency
One of the major benefits of using blockchain technology in logistics is transparency. A major issue in logistics is the inability to trust the integrity of the data. Organizations usually go the extra mile in ensuring that their data isolated from others, leading to a lack of transparency.
Blockchain offers a decentralized and transparent system of storing and accessing data for general use.
Earn free rewards with zero risks
Put your betting skills to test with Fanspel– the first Blockchain-based fantasy sports platform. Join the Fanspel community and Stake your way to the very top!
Read More :
Role of Blockchain in Internet Of Things
Digital Marketing Companies in Mangalore | Advertising Agency Mangalore