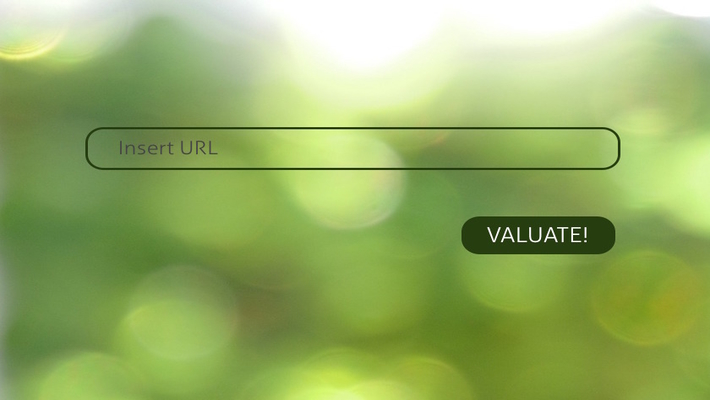 Ever put a thought on how much money you would get if you plan to sell your website? Regardless of the type of website you are running, as long as it is generating income, you can sell it for a multiple of 20-50X of monthly net profit.
The crucial question is:
How much is your website currently worth?
What should be the selling price of a website?
There are actual website valuation tools that analyze a plethora of factors like:
Your website income
Your website expenses
Domain age
Type of website
And a few other factors in fixating the best selling price of your website. Based on the complexity of running your website, one could expect 2-5x of your yearly net earning as your selling price.
Below is a list to find out how much really is your website worth.
Flippa Website Valuation tools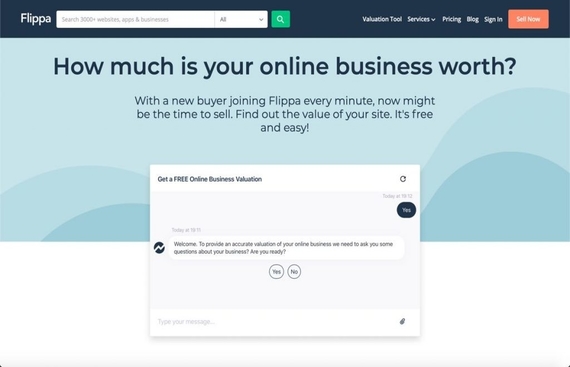 Flippa is a renowned name in website buying/selling space, existing popularly for years now. Flippa offers a free business valuation tool, which lets you access your website potential selling value within minutes.
If you are happy with the price, you can also list your website for sale on Flippa for free. When I tested this tool, I also got a free consultation call from Flippa team about how the valuation is done, and it was insightful. You could also learn a ton of thing on such free call, such as how to do things which helps in a higher valuation of your website, how to optimise your listing and other queries.
Empire Flippers Valuation tool
Empire Flippers is another big name in the website flipping space, and I had a chance to meet their leadership team at DMSS Bali. Their website valuation tool is one of the best, and easiest to use.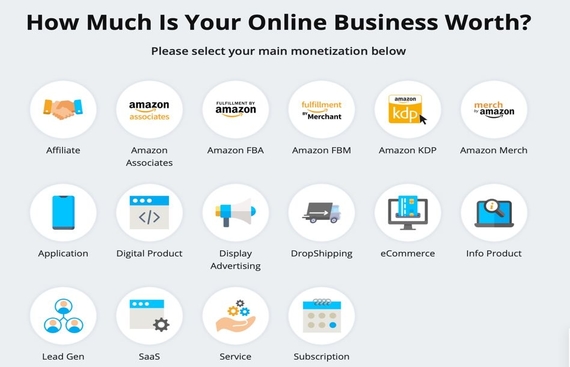 You simply select the type of online business you are running, and fill up the free valuation form to find the potential selling number.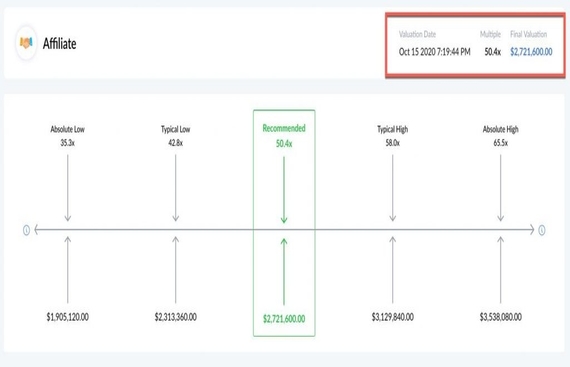 Empire flippers require you to create a free account, and you can evaluate unlimited websites. Once you are ready, you can also put your online business for selling on Empire Flippers.
Over all, the Empire Flippers website tool is recommended by many pros who are into the website flipping business.
AdSense Benchmark tool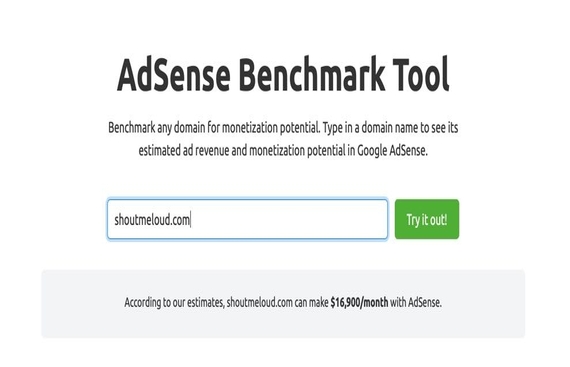 Using this free tool by SEMRush, you can find how much a website has the potential to make from Google AdSense. This tool is handy when you are buying/selling a website that is primarily monetised using Google AdSense.
Now whatever value this tool shows, the site potential selling price could be anywhere from 20x-50x. So according to AdSense valuation tool, ShoutMeLoud.com is worth only $845000, even if we take 50x as multiple. However, the fact is we make more than $16,900 a month, and this is one reason I always recommend our readers to use Affiliate marketing over AdSense to monetise a website.
Ahrefs Traffic value
This is another smart way to identify the real worth of a website. Ahrefs which is a popular SEO tool shows the traffic value of a website.
To use this feature, login to your Ahrefs account and go to Site explorer.
Enter the domain name of the website (Could be yours or others)
And it would show you the traffic value

You can use this to identify the website worth using their traffic SEO value, which is idle most times.
Why knowing the real worth of your website is important?
Doing a website valuation test gives an idea about the true potential of a website. It is also the gateway to the world of buying/selling website, which is a lucrative online business in itself. A lot of online marketer I know who are into this business, and are comfortably making 6-7 figures income by flipping websites.
There are a few important factors which contribute to proper buying/selling of a website, such as:
SOP ( Standard operating procedures ) This is a document which constitutes how day to day activity is done. Having this document for a big site is essential, and helps the new owner to quickly integrate your process with their own.
Income and expense record To get the right valuation, you should be maintaining a proper book of accounts, or at least have a clear income and expense report.
Transferrable accounts If you running an affiliate website, you should be in a position to transfer everything to new owner. This is one reason I highly recommend to use a business email like admin@domain.com to signup for business-related stuff.
Of course there are more factors to this when you plan to sell the website, and platforms like Empire Flippers, Flippa are doing a great job to help online business owners sell their website at a great multiple.
Read More :
Kickstart the Year with these 5 Apps that will Boost your Productivity
The Manifold Advantages of Cascading Style Sheets